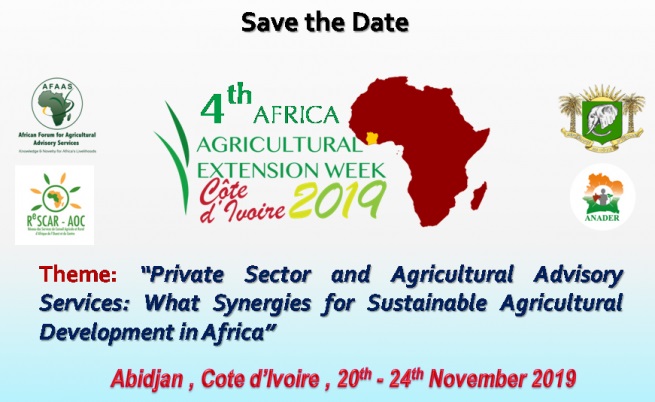 4th AFRICA-WIDE AGRICULTURAL EXTENSION WEEK 2019: Workshop on Packaging Outreach Materials on Compact Technologies
38 people viewed this event.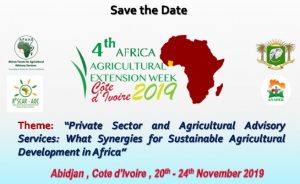 As part of the 2019 work plan, TAAT Capacity Development and Technology Outreach (CDTO) Enabler compact and African Forum for Agricultural Advisory Services (AFAAS) are organizing a joint workshop in the context of the AFAAS Extension Week for; Packaging Outreach Materials based on Compact Technologies for Scaling and Agri-preneurship Development.
The workshop will be held on 22nd to 24th November 2019 in Abidjan; Cote d'Ivoire, ahead of the start of the Extension Week.