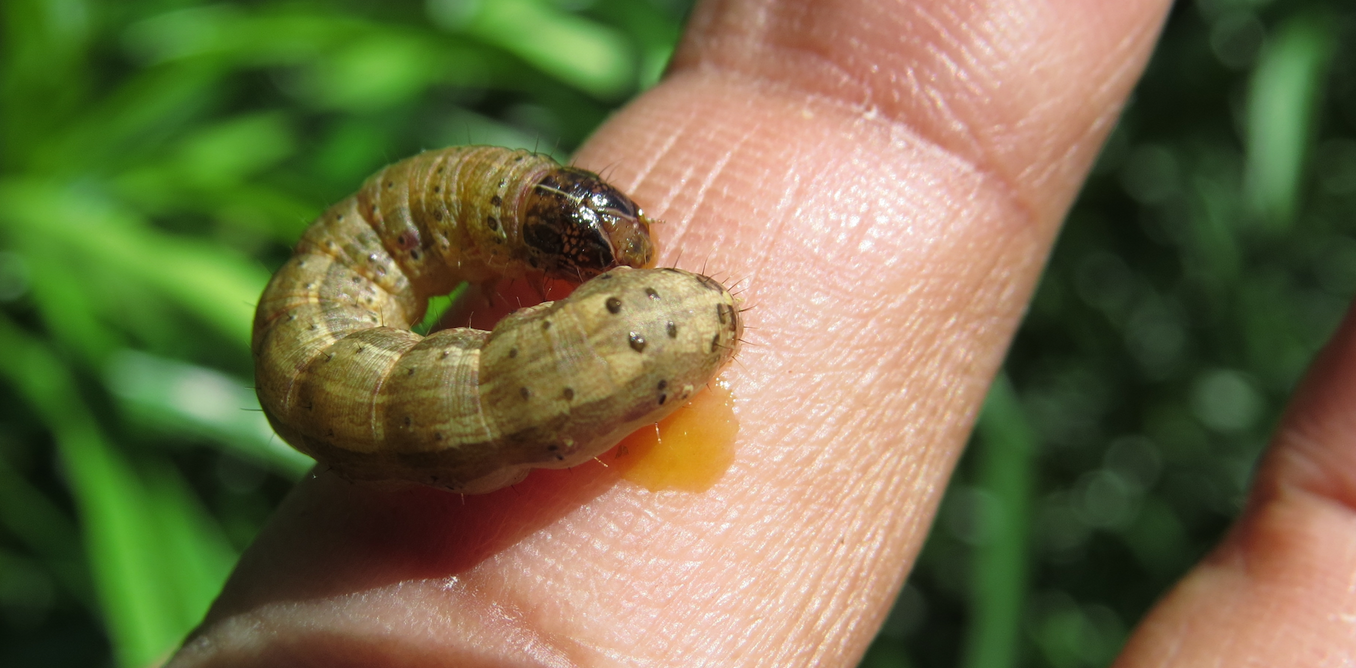 Fall Armyworm Technologies Demo Day
The Fall armyworm (FAW) Spodoptera frugiperda (J.E. Smith) is a highly damaging exotic insect pest which was first recorded in Africa in early 2016.
Of the cultivated host plants which are attacked by FAW, maize is the most preferred.
The advent of the pest in sub-Saharan Africa therefore has major implications on household and national food security particularly in those regions where maize is the staple food crop.
In the African Development Bank-funded Technologies for African Agricultural Transformation(TAAT) program, the International Institute of Tropical Agriculture (IITA) is coordinating the deployment of all available IPM-based FAW management technologies in sub-Saharan Africa.
However, variable performances of these technologies have been reported by both researchers and farmers in different countries. In order to be able to make a more meaningful contribution in the fight against FAW, IITA has been conducting on-station validations and/or trials with some already-deployed technologies as well as novel ones still under testing.
Among others, participation in the meeting is expected from heads and officers from national agricultural research and extension departments, agrochemical and seed companies, the academia, farmer representatives, FAO, CABI, NGOs and media houses.
Objectives
The overall objective of the FAW Technologies Demo Day will be for IITA to interact with key national stakeholders and have frank discussions on the progress made to date in coming up with sustainable and cost-effective IPM technology toolkits for FAW management at the smallholder level.
These technology tool kits are expected to not only significantly reduce damage and yield losses due to FAW in maize but also prolong the shelf lives of those few conventional chemical insecticides which are currently performing very well. Specific objectives will be to:
a) allow national partners to see for themselves the relative performances of different FAW technologies which IITA is validating and/or testing in Zambia;
b) hear from farmers themselves how the technologies on display as well as others which are in use on-farm are performing;
c) discuss the way forward with regards to technologies to upscale, those which are promising but still under evaluation by NARS, agrochemical companies and other organisations, novel technologies to test, and technologies to discard completely; and
d) discuss and agree on a FAW Insecticide Resistance Management Program in order to prolong the shelf lives of those few insecticides which are currently offering satisfactory control of FAW.
The meeting will hold as follows:
| | |
| --- | --- |
| When | Tue 10 Mar 2020 |
| Where | IITA Southern Africa Research and Administration Hub (SARAH) Campus Plot 1458B, Ngwerere Road (off Great North Road) Chongwe District, Lusaka, Zambia (map) |