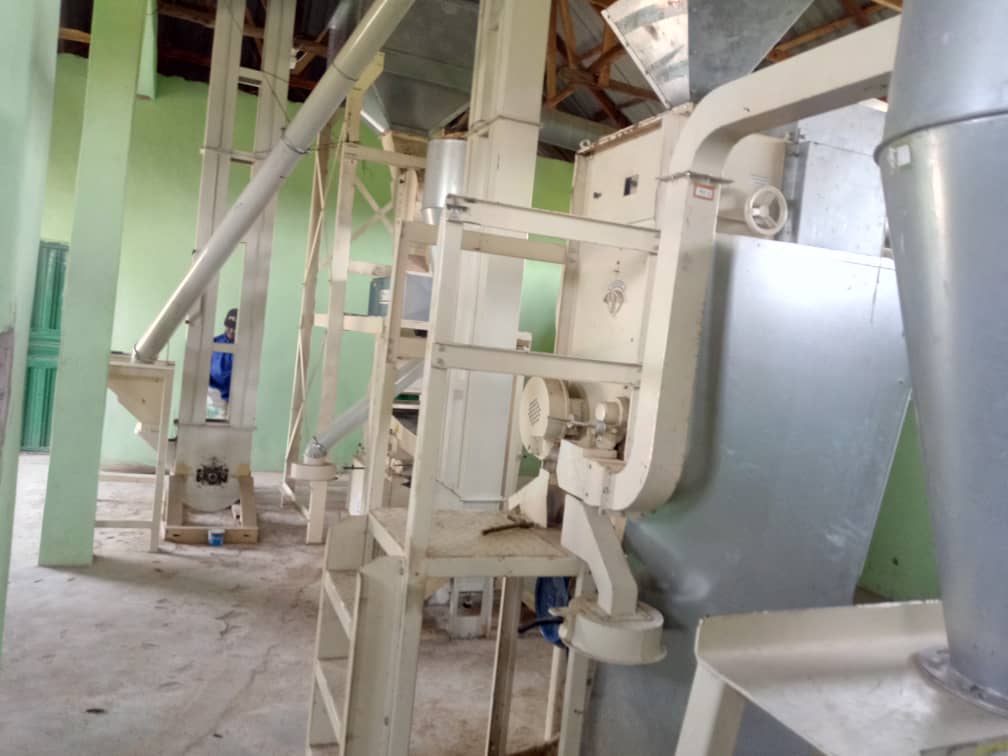 The Bukan-Sidi-Lafia multi-stakeholder rice Innovation Platform (IP) in Lafia, Nasarawa state, North-Central Nigeria, was established around domestic parboiled rice as entry point, using the AfricaRice developed technology – Grain quality enhancer, Energy-efficient and durable Material (GEM) rice parboiler.
Earlier assessment using rapid appraisal methods revealed that the GEM-parboiled domestic rice competes with imported rice in urban markets. Added market value of GEM-parboiled domestic rice was $0.2 over sub-optimally parboiled rice.
Key consumer-preferred attributes of domestic parboiled rice over imported rice in Nigeria includes stickiness, swelling, cleanliness, and taste.
Some of the positive outcomes of the GEM rice parboiling technology include – a reduction in paddy steaming time from 60 to 20 min, post-harvest loss from 6% to < 0.5%, and reduced fire consumption by 41% (where firewood is used as fuel).
Another recent outcome through Technologies for African Agricultural Transformation (TAAT) is the rice husk-fueled GEM parboiling system which reduces or completely substitute firewood fuel by the rice husk, resulting in US$30 per tonne savings in the cost of firewood for rice parboiling.
Sponsored by the African Development Bank (AfDB), TAAT's main objective is to improve the business of agriculture across Africa by raising agricultural productivity, mitigating risks and promoting diversification and processing in 18 agricultural value chains within eight Priority Intervention Areas (PIA).
The programme increases agricultural productivity through the deployment of proven and high-performance agricultural technologies at scale along selected commodities which include rice.
The TAAT Rice Compact, led by AfricaRice, is currently being implemented in seven focus countries, including Nigeria.
The scaling of the GEM rice parboiling technologies through TAAT in Nigeria was built on the achievements of the bank-sponsored Support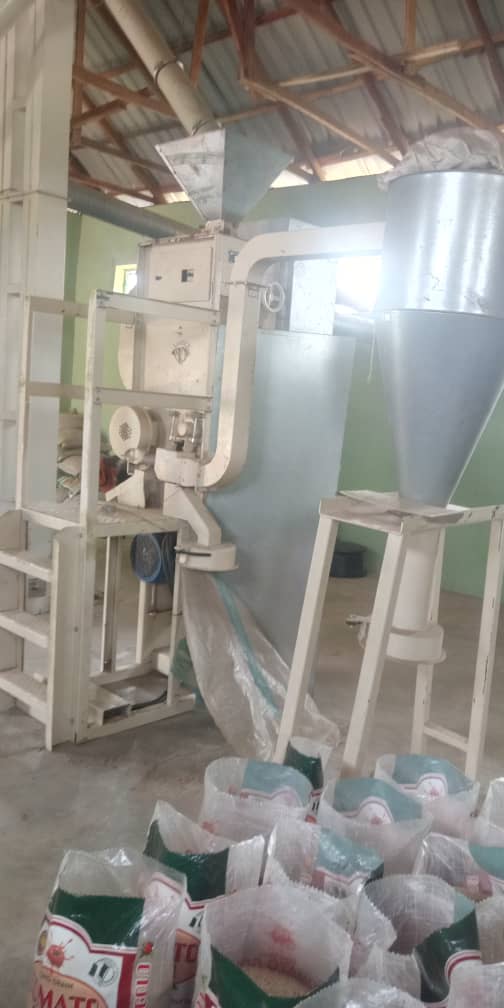 to Agricultural Research for Development of Strategic Crops (SARD-SC) project which introduced GEM rice parboiling in Nigeria, Benin, and Niger.
Using the GEM rice parboiling system by the IP in Nigeria for example, over 65 million Naira (US$181,800) was generated within one year (2019) from selling 218.15 tonne of quality domestic parboiled rice.
Over the last three years, AfricaRice through SARD-SC and recently TAAT, engaged policy makers of the State Ministry of Agriculture, traditional rulers (Amir), farmer groups, traders, and women and youths, etc. to promote quality GEM domestic parboiled milled rice using the IP approach.
The IP approach was embedded in developing the innovation capacity of the IP actors in the rice value chain, and engaged with both the downstream consumers, and upstream policy influencers and policy makers to change mind-set on the perception of domestic parboiled milled rice in urban markets.
Following a change in the quality of domestic parboiled milled rice based on a preferred rice variety (FARO) in Nigeria, the middle class and "high class restaurants" from within and outside of the state, began to buy the GEM parboiled milled rice for household consumption.
This was the trigger for a policy change by the Nasarawa state government.
They began to invest in the rice IP approach through awareness and demand creation campaigns, workshops, field days, branding and promotional activities, and experience sharing among others. These bonded the IP actors and policy makers to build a relationship based on confidence building and trust.
In 2019 therefore, when the Nasarawa state government acquired a 12 M/T integrated rice processing mill, it decided to open it to competition on private lease.
The Bukan-Sidi-Lafia rice IP won the bid competition and it was leased to them at 80,000 Naira ($223) per month for 3 years. The IP itself floated shares of 500,000 naira ($1389) each and raised 5 million naira among its membership.
Within a month, the IP generated over 19.7 million naira ($53,968.31) through service provision and sale of quality domestic parboiled rice from the new rice mill, with 16 women and 7 men employees.
Quality GEM parboiled rice contributes to the improvement of the livelihoods of the rice IP members especially women rice parboilers who are economically empowered.
"I am happy now that I can get more money by parboiling rice. I don't have to wait for my husband for small/ little things to provide for the household. Now, he asks my opinion before taking a decision for the family," Mrs Justina Bala, rice parboiler and rice IP member said.
According to Yusuf Lawee, former Nassarawa State's Commissioner for Agriculture and water Resources, the introduction of GEM rice parboiling technology in our state has led to a complete transformation of the Nasarawa rice sector
"GEM parboiled rice has come a long way in our state, apart from adding value to rice production, the introduction of this technology by AfricaRice has led to an increase in livelihood opportunities for our people as many of our rice processors have been trained," Lawee stated.
I sincerely think that with regards to business opportunities in domestic parboiled rice, this technology has boosted the image of the Nasarawa state as the leading producer of quality parboiled rice in Nigeria," the ex-commissioner added.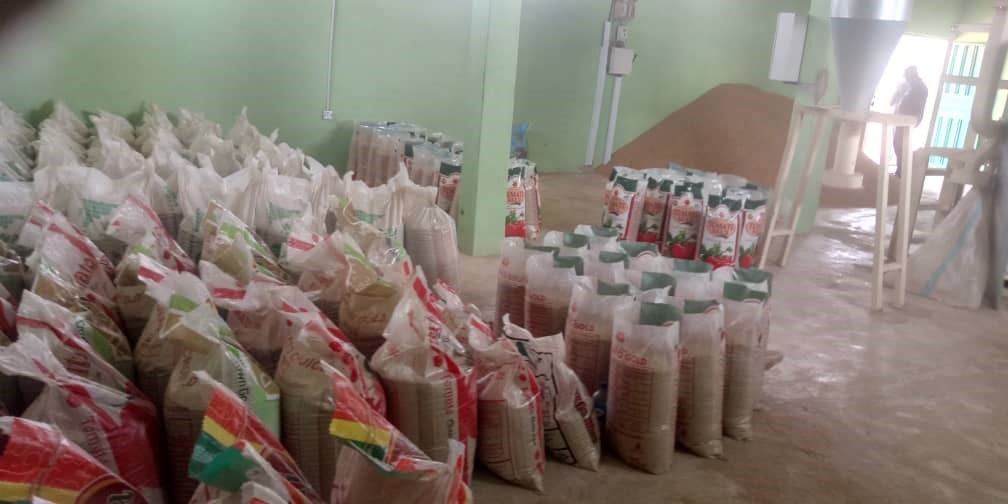 To Mr. Naphtali Jeremy Dako, Permanent Secretary at the Ministry of Agriculture and water Resources in  Nassarawa State, there is no gainsaying the fact that that the rice Innovation Platform and GEM parboiled rice have contributed greatly to increasing food security in the State.
This contribution made it possible for government to come up with a policy that will not only encourage rice producers, millers, and marketers along the value chain but also position the rice sector as a key driver of job and wealth creation in Nasarawa state and Nigeria, Mr Dako added.
On the plans for the future, Mr Joshua Jonathan, Chairman of the Lafia Bukan-Sidi innovation platform (IP) called for more support as they plan to set up more sites across the state.
He further stated that despite the very good results achieved so far, unavailability of some spare parts for the milling machines as well as the lack of some critical equipment such as paddy cleaners, colour sorters, rice grader, moisture testers, etc. remain a challenge for sustainable processing of high quality domestic parboiled rice by the rice innovation platform (IP) in Nasarawa state.