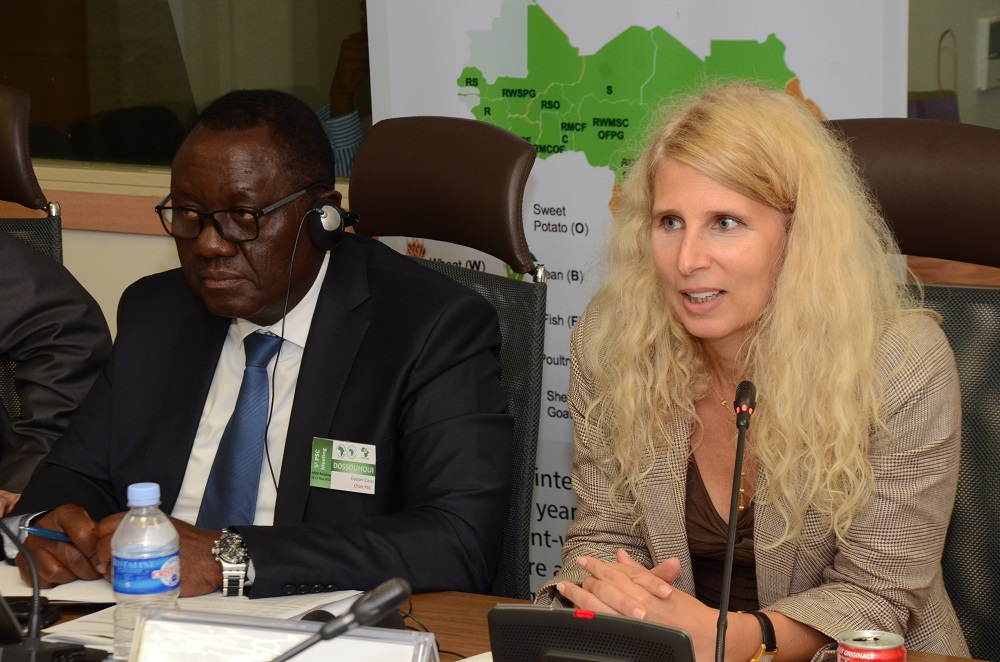 The fifth meeting of the Programme Steering Committee (PSC) of Technologies for African Agricultural Transformation (TAAT) began today at the CCIA building of the African Development Bank in Abidjan, Cote D'Ivoire.
The meeting which holds from the 15th to the 17th of May 2019 is expected to review and approve Compacts' Work Plans for 2019 and provide general guidance to the programme as it enters the second year.
The TAAT PSC Chairman and Minister for Agriculture, Livestock and Fishery of the Republic of Benin, Hon. Gaston Cossi Dossouhoui in his opening remarks commended the African Development Bank (AfDB) and all components of the TAAT programme for the successes achieved after the 4th PSC meeting in September 2018 at Yaoundé, Cameroon.
Hon. Dossouhoui used the opportunity to call for more concerted efforts at translating into tangible reality across Africa, the lofty objectives of the programme.
Ms Jennifer Blanke, Vice-President Agriculture, Human and Social Development at the African Development Bank Group who led the bank's delegation to the meeting reiterated the importance the bank attaches to the programme and the urgent need for TAAT to deliver technologies at scale to across Africa.
"TAAT is a priority of the African Development Bank and we are all committed to scaling technologies to boost agricultural productivity in Africa," VP Blanke added
Other participants at this meeting include member of the Steering Committee, Experts from the African Development Bank (AfDB), and Staff of the TAAT Programme Management Unit and Clearinghouse.
Technologies for African Agricultural Transformation (TAAT) is a program initiated by the African Development Bank (AfDB) as part of its Feed Africa Initiative.
The main objective of the program is to improve the business of agriculture across Africa by raising agricultural productivity, mitigating risks and promoting diversification and processing in 18 agricultural value chains within eight Priority Intervention Areas (PIA).
The program is implemented by IITA in close partnership with other CGIAR Centers and specialized technical centers (e.g. AATF,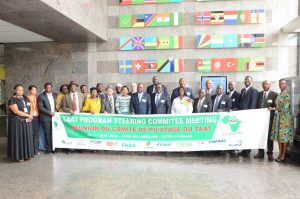 IFDC), FARA, national agricultural research and extension systems and private sector partners.
While TAAT is not a research program; it seeks to promote and disseminate proven high-performance food production technologies to millions of farmers in a commercially sustainable way through a network of people and institutions forming a Regional Technology Delivery Infrastructure (RTDI) within an enabling environment.
The TAAT programme operates as a network of interacting "Compacts" with nine devoted to specific commodity value chains, and six others serving as "Enablers" that provide needed specialist services.
The nine (9) value chain compacts are rice, maize, cassava, wheat, sorghum and millet, orange-flesh sweet potato, high-iron beans, Livestock, aquaculture compacts. The six (6) enabler compacts are soil fertility management, water management, capacity building, seed policy, fall army worm control and ENABLE TAAT compacts.