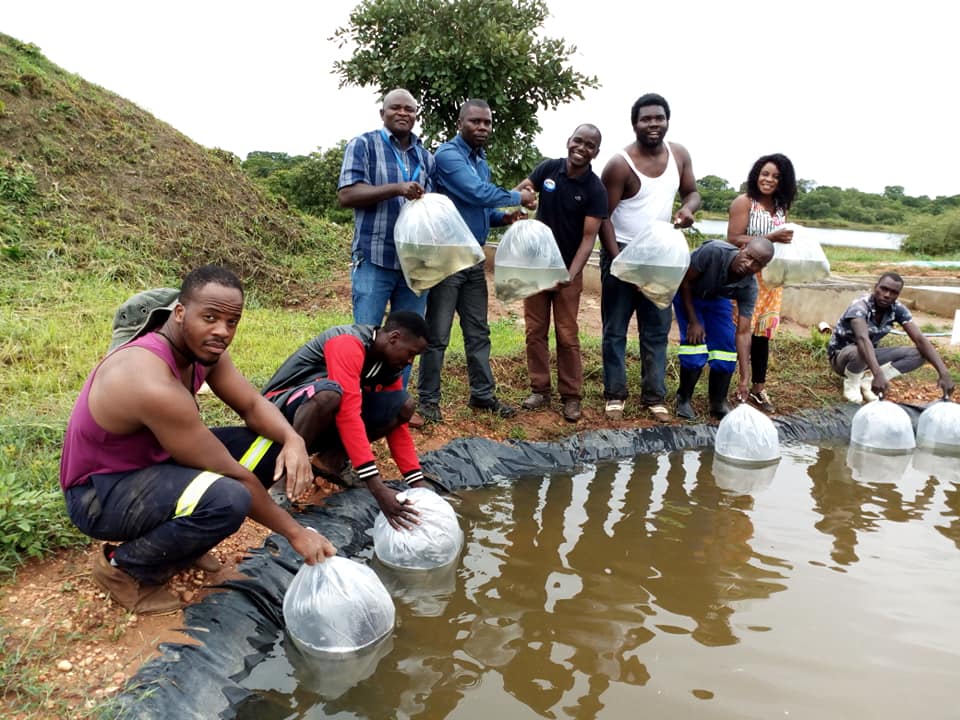 Royd Mukonda, a university graduate of aquaculture in Zambia is today living a life he hitherto thought, only existed in his dreams.
When he left his full-time job in a luxurious firm to set up a farm in Kabwe, Central part of Zambia, many thought he would live to regret the decision.
Being the only child who managed to complete tertiary education in a family of eight, the criticism that greeted his decision came from both family and friends.
Many later distanced themselves from him because of the decision to stop working for the firm and start a new life which has never been lived by any graduate in his field.
Despite having little capital to run the project, Mukonda went on and started fish farming. He named his farm Mukasa Agrosolutions Ltd.
He developed a simple hatchery for breeding tilapia and supply sex reversed fingerlings to the fish farmers.
Sponsoring himself through secondary school wasn't easy as he had to work at a farm using the little money he earned to fund his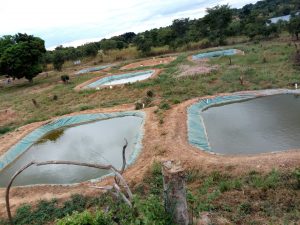 educational aspirations up to the tertiary level. Upon completion of his studies with a BSc in Aquaculture, Mukonda realised that aquaculture carries the prospects of generating more employment and contribute to the economic status of Zambia.
In October 2018 he was selected to attend training in Egypt at Abbassa by the Aquaculture Compact of Technologies for African Agricultural Transformation (TAAT).
Funded by the African Development Bank (AfDB), TAAT's main objective is to improve the business of agriculture across Africa by raising agricultural productivity, mitigating risks and promoting diversification and processing in 18 agricultural value chains within eight Priority Intervention Areas (PIA).
The programme increases agricultural productivity through the deployment of proven and high-performance agricultural technologies at scale along selected value chains.
To Mukonda, the TAAT training was an answered prayer as it came at a time he was having challenges in breeding catfish and tilapia as well as accessing water quality parameters which are not found in Zambia.
The training provided an opportunity for him to interact with experts in tilapia breeding from WorldFish. He later bought several gadgets to use in meeting my targets back home.
The Abbassa TAAT training covered three main technologies namely: Production of Mono Sex Fingerlings, Value Addition and Production of Low-Cost Feed using Local Raw Materials.
Being a Training of Trainers, Mukonda got the concept of mono-sex tilapia fingerlings production.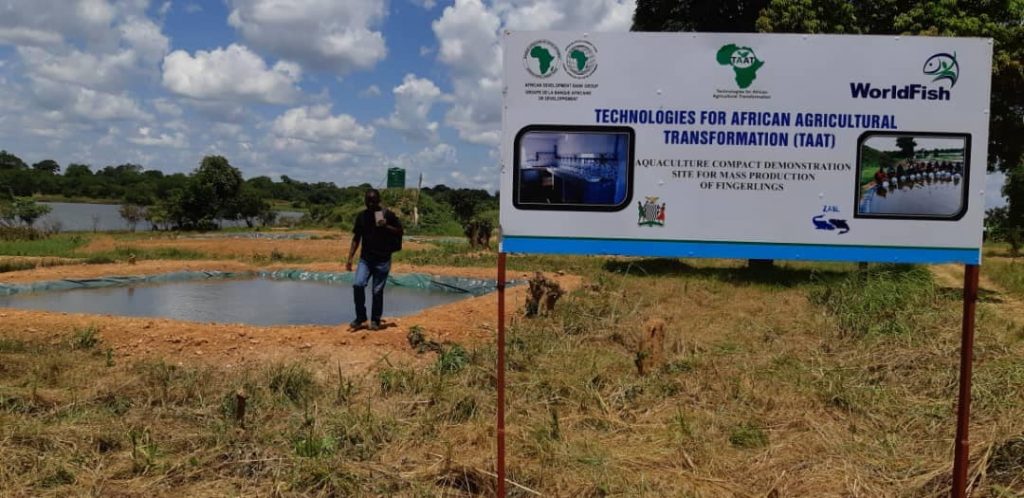 To further address the problem of non-availability of quality mono sex tilapia fingerling, the TAAT Aquaculture Compact supported the young fish farmer with improved 300 brood stock to help him achieve massive mono sex fingerling production.
"I started implementing the technology for mass fingerling production while using my farm as demonstration centre for TAAT programme and conducting intensive trainings. So far 515 fish farmers have been trained in quality fingerling production.
The trainees are now big-time fish farmers and have been supported with fingerlings and technical support which gives them the desire to invest more and achieve excellent results with their farming activities," Mukonda said.
According to Mukonda, his engagement with TAAT has contributed massively to increased technical expertise in breeding and general management of aquaculture enterprise.
In addition, Mukasa Farm is now the centre for quality fingerlings, demonstration and training centre for TAAT, and a partner with Ministry of fisheries and Livestock.
"I have provided employment to 3 university graduates who are working at my farm on full-time basis plus 3 non-skilled permanent workers. The production capacity for Mukasa farm is now at 400,000 mono-sex tilapia fingerlings per month from the total 3,200 brooders" Mukonda added gleefully.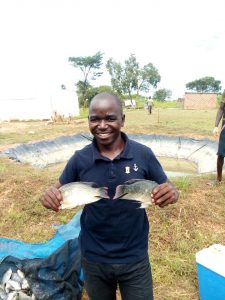 However, the biggest challenge facing Mukonda's plan for expansion is access to finance. The farm requires funding to explore catfish breeding which is non-existent in Zambia as well as the cage culture facility.
"That is an area TAAT is exploring possibilities through its extensive network of partnerships," says Prof. Bernadette Fregene, the TAAT Compact Lead for Aquaculture.
"Our target as a compact is to increase fish production and self-sufficiency through sustainable intensification of existing aquaculture enterprises," she added.
Led by WorldFish, the Aquaculture Compact is one of the 9 agricultural value chains under the TAAT programme.
TAAT builds resilient small medium enterprise and large-scale aquaculture businesses throughout ten African countries, including the Democratic Republic of Congo, Ghana, Kenya, Nigeria and Zambia as focal countries, while Republic of Benin, Burundi, Cameroun, Cote d'Ivoire and Tanzania as satellite countries.