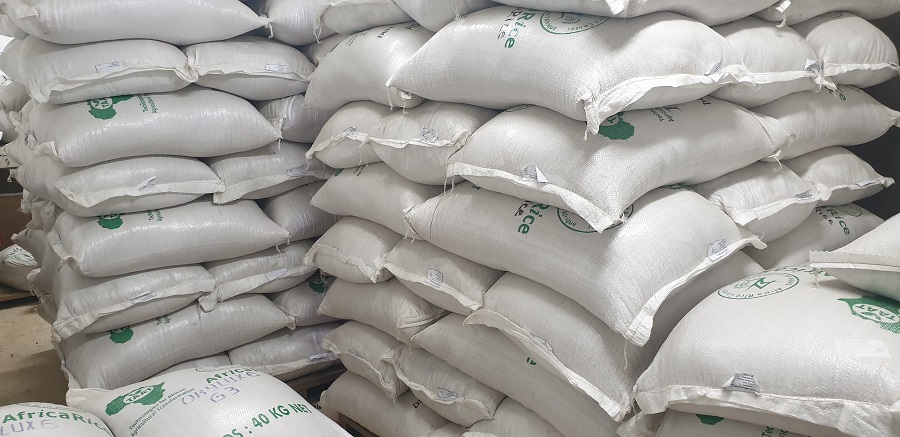 Rice consumption in Africa is projected to reach 34.9 million tons by 2025
The rice sector has the potential to become an engine for economic growth across the continent
Multiplication and deployment of climate-smart, market-preferred seed varieties and hybrids are keys to self-sufficiency 
In 2018, Africa produced 18.62 million tons of milled rice while it consumed over 32 million tons. This led to the importation of 13.98 million tons at the cost of US$ 5.9 billion to bridge the production-consumption gap of 42%.
Well-endowed with arable land, water resources, labor and technology capable of increasing rice production, Africa, many say, has no business importing rice to meet up local demand. However, insufficient availability of quality seeds of high-yielding and market-preferred, climate-smart varieties and obsolete genetic material have contributed to the low average grain yield of 2.2 t/ha (35% of yield potential) on the continent.
To address these challenges, the rice compact of Technologies for African Agricultural Transformation (TAAT), since 2019 has vigorously pursued the multiplication and deployment of climate-smart, market-preferred seed varieties and hybrids to improve rice productivity on farmers' fields.
Some of the high-yielding and climate-smart seeds deployed by the TAAT Rice Compact (TRC) to tackle the challenge of low productivity include the inbred varieties such as NERICA L19 sub1, ORYLUX 6; NERICA 4; WAB 638-1 known as Akadi in Côte d'Ivoire, IR841 known as AGRA Rice in Ghana with yield potential ranging from 4.0 to 7.0 MT.
As at 2021, the compact has produced 69.1 t of quality breeder seeds; out of this number, 23.82 t have been deployed and are being multiplied into 61,304 t of certified seeds by 49 seed enterprises through public-private-partnership (PPP), and in collaboration with development projects.
TRC is also promoting high-yielding AfricaRice-developed hybrids (AR032H, AR051H, AR708H and AR606H), with Senegal breasting the tape in the release of AR051H.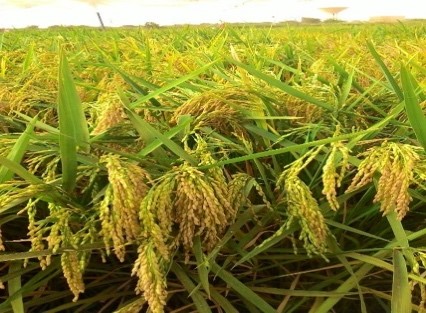 These have shown high yields ranging from 5.8 to 14 t/ha in on-farm demonstration in farmers' fields led by seed enterprises in Togo, Côte d'Ivoire, and Mauritania, among others.
The newly developed hybrids been promoted by the compact carry the prospects of instigating a rice revolution in Africa while building resilience to climate change.
Seed enterprises in 15 African countries have so benefited from TRC's seed deployment activities. They are Benin, Burkina Faso, Central Africa Republic, Côte d'Ivoire, Gambia, Ghana, and Liberia. Others include Madagascar, Mauritania, Mali, Niger, Nigeria, Senegal, Togo and Uganda.
In Madagascar, record yields of 3.3 t/ha in the upland and 7.5 t/ha in the lowland have been obtained under farmer conditions and in Nigeria, paddy yield increased from 4.3 to 6.7 t/ha in the Rice Innovation Platform in the Nasarawa State.
Following TRC's engagements across countries, about 2.5 million smallholder farmers are expected to cultivate 1,226,080 ha with rice producing 3,678,240 t of paddy (at 3.0t/ha) and 2,390,856 t of milled rice equivalent to a reduction of importation bill by US$ 1.5 billion.
This is estimated to increase farmers' income from US$459/ha to US$604/ha.
To enhance seed supply of these varieties and hybrids, the compact facilitated the establishment of a Consortium of Seed Enterprises and
Millers (COSEM-Riz). With over 40 members, the consortium accelerates efforts in the multiplication and delivery of seeds whilst establishing strong linkages with millers and farmers to increase farmers' access to market.
Joshua Jonathan, Chairman – Bukan Sidi Lafia Rice Innovation Platform (IP) in Nasarawa State, North-central Nigeria avers that with the support of TRC, IP Members have now been able to acquire most of their needs which include seed to improve productivity; technical information, other farm inputs (herbicides and fertilizer), water pump for irrigation, a GEM Parboiler and a rice mill. All these have worked together to increase the IP's access to market, he said.
"In 2020, five young men in the IP who have gone into seed business, sold over 12.6 t of seeds worth N 4,788,000 (US$ 12,448.8) to farmers. By adopting the RiceAdvice and improved seed varities, I increased my rice yield from 4.3 t/ha to 6.7 t/ha (56% increase) on the same farm," Joshua added.
Sponsored by the African Development Bank as part of its Feed Africa Initiative, TAAT's main objective is to improve the business of agriculture across Africa by raising agricultural productivity, mitigating risks and promoting diversification and processing in 18 agricultural value chains within eight priority intervention areas.
The programme increases agricultural productivity through the deployment of proven and high-performance agricultural technologies at scale along selected nine commodity compacts which include rice.
Led by the Africa Rice Center (AfricaRice), TRC seeks to achieve rapid intensification of rice production by raising farm-level productivity and improving the efficiency of processing and increasing market opportunity through innovative partnerships and proven technologies.