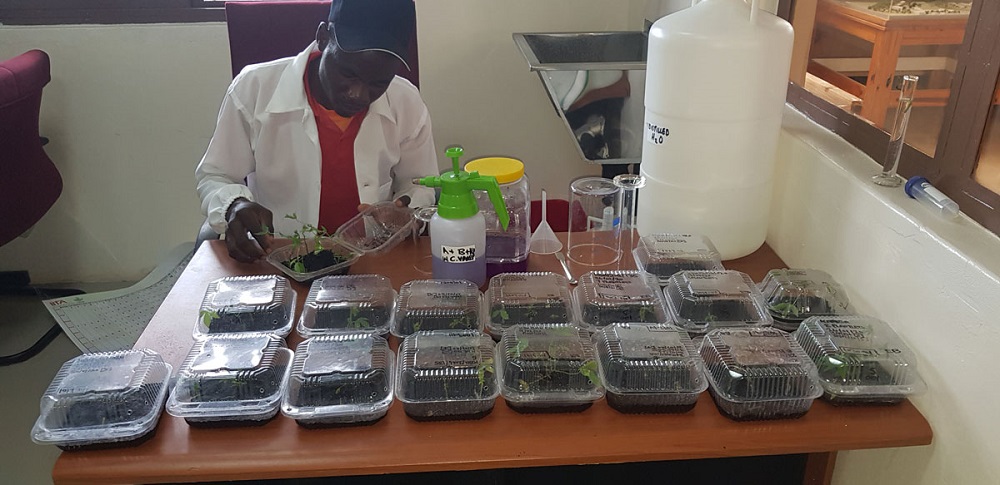 About 4000 local varieties are in 17 major cassava-growing countries in Africa but many of these varieties, which are not only high-yielding but also resistant to diseases and pests, are yet to be adopted on a large scale in Zambia.
One major challenge that comes with the development of new cassava varieties is the task of multiplying and disseminating same to farmers in record time. Being a clonal crop, cassava multiplication is done using stems and this process takes several years, hence the length of time it takes for new improved varieties to be disseminated at scale to farmers.
In Zambia, cassava farmers are not deriving as much out of the crop due to the use of low-quality planting materials which leads to poor harvests, hunger and poverty across many of the country's villages.
Seed bulking approach
To address this, the African Development Bank, through the Cassava Compact of Technologies for African Agricultural Transformation (TAAT), initiated two parallel approaches – Seed Bulking Farms and Seed Bulking Facilities (SBF). These were initiated with a view to increasing farmers' access to virus-free planting materials of modern cassava varieties.
The TAAT programme is part of the Bank's Feed Africa strategy that is harnessing elite scientific research/technologies and disseminating same at scale to African farmers. Its main objective is to improve the business of agriculture across Africa by raising agricultural productivity, mitigating risks and promoting diversification and processing in 18 agricultural value chains within eight Priority Intervention Areas (PIA).
The programme increases agricultural productivity through the deployment of proven and high-performance agricultural technologies at scale along selected value chains which include cassava. The TAAT Cassava Compact is led by the International Institute of Tropical Agriculture (IITA).
In partnership with the Zambia Agricultural Research Institute (ZARI), Ministry of Agriculture Extension Services through the District Agricultural Coordinator (DACO) offices in several districts, the TAAT Cassava Compact (TCC) established 58 seed bulking farms across the country.
The Seed bulking sites were selected based on the existence of at least a cassava processing factory or aggregator in the area for market linkage.
Four of the seed farms are near the Chitambo Cassava milling factory, established under the African Development Bank funded Agricultural Productivity and Market Enhancement Project (APMEP).
Community mobilization was led by the DACOs and ZARI to identify and select beneficiary farmers who hosted the cassava farms in their respective communities. Other partners included aggregators and processing factories such as Premier Con Ltd and Total Land Care.
Five high-yielding released varieties (out of the seven varieties released in Zambia) were multiplied. Three varieties out of the five varieties were multiplied per seed farm. The yield potential for the varieties was 20-30 MT/ha.
The TCC equally obtained a license from SAHTECHNO to use the SAH technology for the rapid propagation of cassava in Zambia. A representative each from ZARI and IITA-Zambia were trained in Ibadan, Nigeria on the new technology.
Subsequently, the first Seed Bulking Facility (SBF) was established with co-funding from IITA-Zambia and support from the CGIAR Research Program on Roots, Tubers and Bananas. The facility, located on the IITA campus in Lusaka, is already being used to demonstrate the benefits of the SAH technology to other institutions and the private sector to spur investments in similar facilities across Zambia.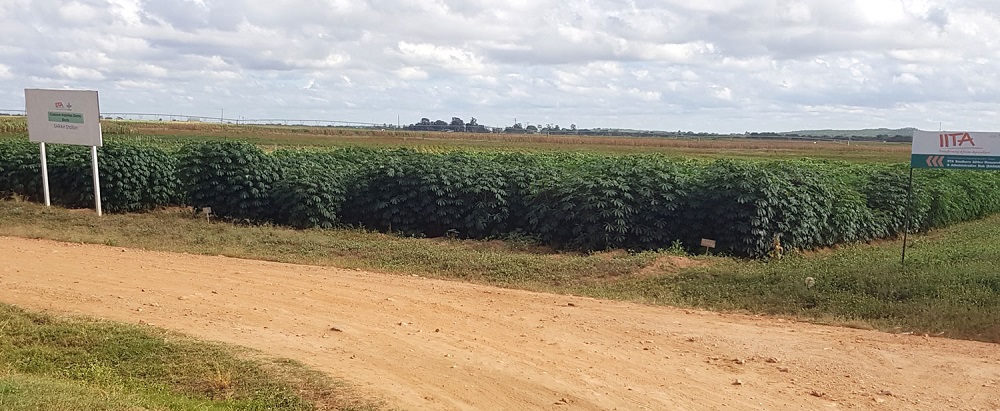 Scaling for impact
The 58 cassava seed farms established in 2019 could serve as immediate seed stock to plant an additional 174 hectares of seed farms by farmers in 2020. This translates into the planting of 1,740 hectares of cassava seed farms by 2021, which would generate seeds for cultivation to produce around 43,500 tonnes of cassava root across a nation of more than 17 million people.
Once milled into flour, this would represent 10,875 tonnes of food — capable of feeding more than 3.6 million people. It is expected that by 2022, the replanting of cuttings from the cassava farms would scale up across 17,400 hectares of land to produce some 435,000 tonnes of root the following year. Some 23,000 tonnes of excess root could then be processed into starch, making Zambia less reliant on imports.
The Seed Bulking Facility (SBF) at IITA has started the production of cassava plantlets while ZARI is interested in constructing the second CPPF in 2020 with the technical assistance of Cassava Compact.
Through this scheme, cassava plantlets will be sold to seed farmers and root farmers in an out-grower scheme approach especially near the major camps and new cassava processing factories being established in Zambia for the production of cassava starch, flour and animal feed.
The two SBFs, when fully operational, will have a combined capacity to produce 1 million cassava plantlets per year
The SAH plantlets will play a fundamental role in the development of a sustainable seed system in Zambia, and will spur the emergence of a new generation of seed entrepreneurs (especially youth) who will source clean seeds from the CPPF and engage in seed production and distribution across the country to root producers in a well-structured and robust seed supply system in Zambia