April 10, 2023
TAAT sets sight on seed delivery in Zambia as $14 million Emergency Food Production Facility is launched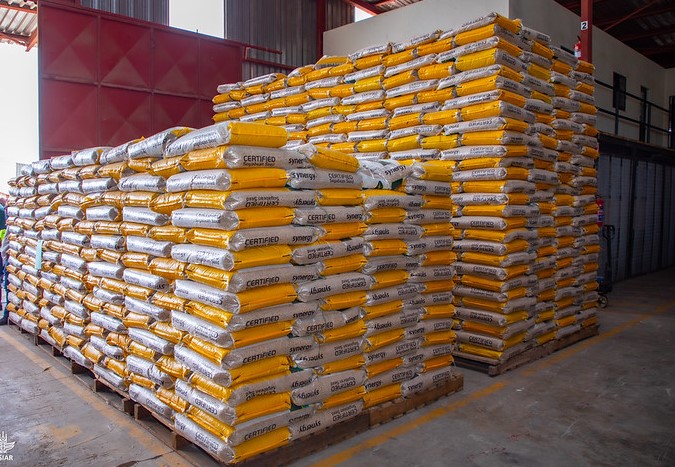 ZEFPF, a stand-alone emergency project to mitigate the impacts of the Russia-Ukraine conflict on agriculture and food security in Zambia, is an African Development Bank loan of $14 million within the framework of the African Emergency Food Production Facility (AEFPF).
The project seeks to improve availability of certified seeds and fertilizer to 45,000 emergent farmer beneficiaries (50% female) using Innovative ICT platforms through private sector-based distribution channels.
Speaking at the launch, Lewis Mupeta Bangwe of the African Development Bank restated the project's focal commitment to delivering certified seeds and fertilizer to farmers; with Post–Harvest Management and Market Development, using innovative ICT platforms, providing financing and credit guarantees for large-scale supply, wholesalers, aggregators and agro-dealers of fertilizer; and developing Agriculture Policy Dialogue and Reform Mechanisms; as well as Programme Coordination and Management.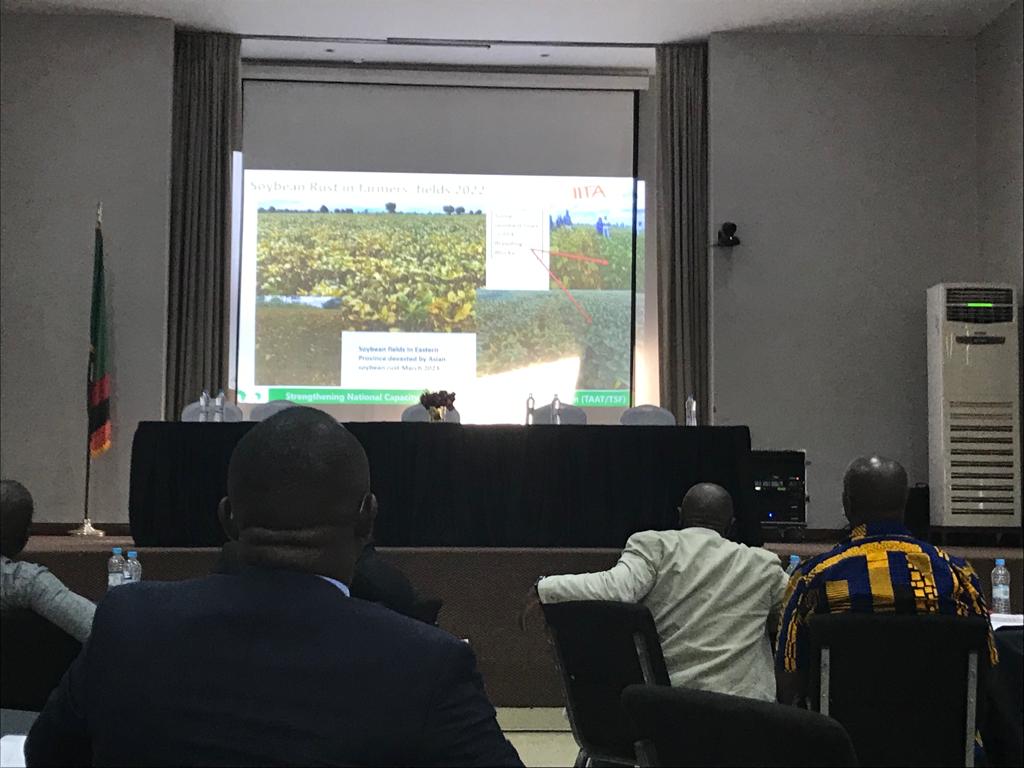 According to him, the project will be driven by an ecosystem of partners led by the Zambian Ministry of Agriculture (MoA), Technologies for African Agricultural Transformation (TAAT), Zambia Research Institute (ZARI) and a host of others.
The Permanent Secretary for Ministry of Agriculture, Mr. Green Mbozi who led the government's team added that the ZEFPF will facilitate the deployment of inputs (fertilisers and seed) for Soybean and Maize through a government run e-voucher programme subsidised by the loan.
The TAAT team at the launch, led by Sabra Lewis, Jonga Munyaradzi, Godfrey Chigeza and Consent Sibeso, assured partners of TAAT's readiness to provide the needed technical assistance in the delivery of certified seed to build resilient farming livelihoods and increase food and nutrition security in Zambia.
The ZEFPF targets 45,000 beneficiaries, of whom 50% shall be women and targeted under Farmer Input Support Programme (FISP) Tier 2, located in all the sixteen (16) pilot districts in Lusaka and Central Provinces.