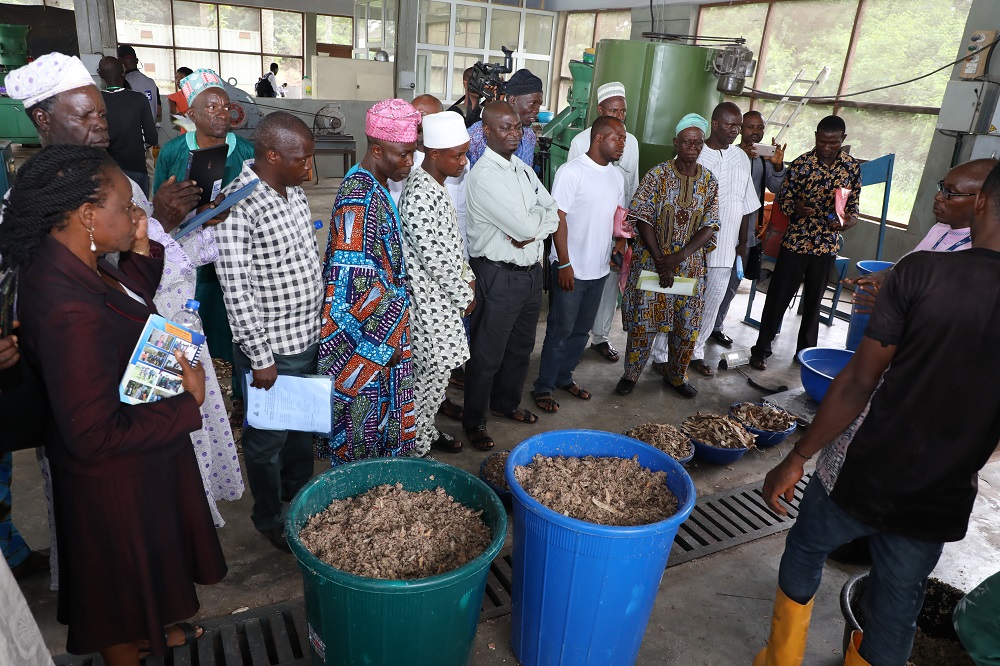 Aimed at turning cassava waste into wealth, the Oyo State Government in South West Nigeria, has partnered with African Development Bank through Livestock Compact of Technologies for Agricultural Transformation (TAAT) and the Research Program on Roots, Tubers and Banana.
Led by International Livestock Research Institute (ILRI), TAAT Livestock compact is one of the commodity value chain compacts funded by the African Development Bank under the TAAT programme.
The programme's main objective is to improve the business of agriculture across Africa by raising agricultural productivity, mitigating risks and promoting diversification and processing in 18 agricultural value chains within eight Priority Intervention Areas (PIA).
TAAT increases agricultural productivity through the deployment of proven and high-performance agricultural technologies at scale along selected value chains which include livestock (small ruminants and poultry).
The partnership came to the fore at a stakeholders' forum involving cassava farmers, livestock farmers, feed millers, and cattle herders on equipment demonstration for cassava peels processing yesterday, at the International Institute for Tropical Africa, Ibadan.
The event organised on the auspices of Oyo state Special Adviser on Intervention funds and Development partners to harness the High Quality Cassava Peels technology which has the potential to add around 15 million tons to quality livestock feed in the nation.
The Forum according to the Special Adviser on Intervention funds and Development Partners, Oyo state, Mrs. Bukola Adebusuyi was to avail farmers across the State, the opportunity to witness the practical demonstration of how to process cassava peels into livestock feed ingredients for ruminant and non-ruminant animals.
She added that the technology will also help improve farmers' livelihood by adopting the cassava waste as part of livestock ingredient.
"Oyo State Government will keep developing agriculture to make it more sustainable, profitable and veritable alternative to liberate farmers from the threat of famine and hunger," Adebusuyi said.
Also speaking, the Commissioner for Agriculture, Natural Resources and Rural Development, Prince Oyewole Oyewumi, said the state government entered the collaboration as to eliminate cassava peels waste and transform them into useful feeds for ruminant animals, non-ruminants and fishes in Nigeria.
Oyewumi added that the venture will engender food security, job opportunities and creation of wealth for the citizen.
Speaking on behalf of AfDB, ILRI and other development partners, the Country Representative of ILRI, Dr Tunde Amole, noted that the transformation of wet cassava peels into High Quality Cassava Peels would reduce the current import bills on maize, reduce environmental pollution, create employment, and increase wealth for cassava processors, especially women who work in the value chain.
He urged farmers and all stakeholders to harness such gesture, which would be an uptake of proven technologies, with Oyo State being the first to benefit such.
He revealed further that with this technological development, cassava crops are not only raw materials for products like garri and other cassava-based staple food, but would create additional employment and income from the peels considered to be wastes and create about 2 billion dollars yearly in the livestock feed industry in Africa.