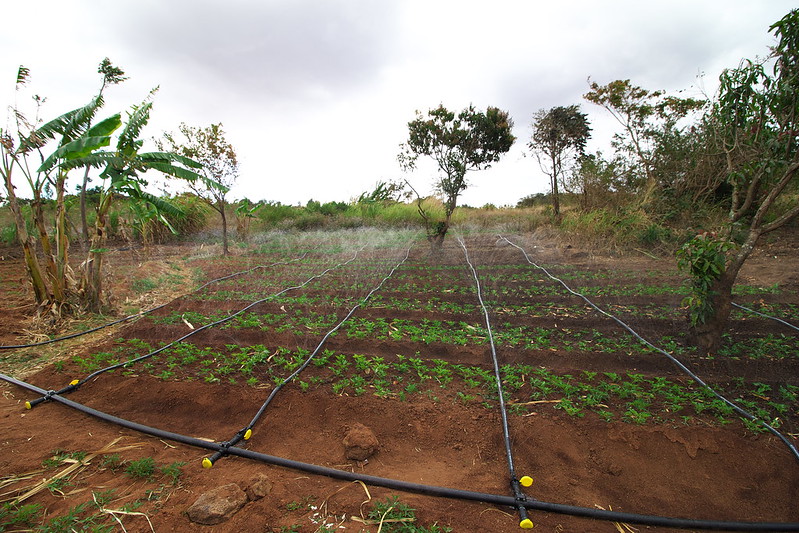 By Beverly Danquah
Malawi's cuisine is quite dependent on root crops, with meals boasting the likes of potatoes and cassava.
So, when varying weather conditions interfere with anticipated production projections, vine producers are left to find ways to ensure that plants are watered adequately.
Technologies for African Agricultural Transformation (TAAT) is supporting Malawian farmers with the right set of technologies that ensure good yields despite challenging weather conditions. Modern varieties and agronomic recommendations in combination with appropriate irrigation technologies are showcased as a solution to boost productivity and generate stable income to farmers.
The support is being driven by the International Water Management Institute (IWMI) in line with its mission to promote farmer-led irrigation approaches, and  the International Potato Center (CIP).
Sponsored by the African Development Bank (AfDB) as part of its Feed Africa Initiative, TAAT's main objective is to improve the business of agriculture across Africa by raising agricultural productivity, mitigating risks and promoting diversification and processing in 18 agricultural value chains within eight Priority Intervention Areas (PIA).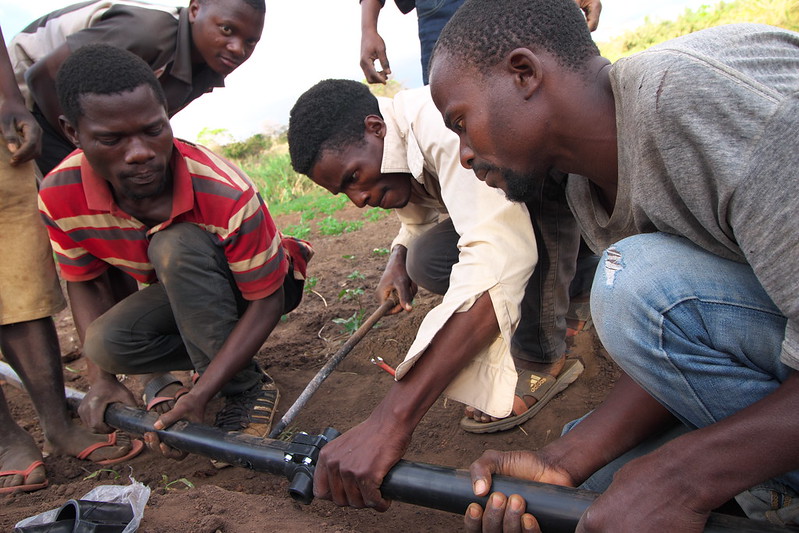 The programme increases agricultural productivity through the deployment of proven and high-performance agricultural technologies at scale along selected nine commodity compacts. These work with six enabler compacts addressing transversal issues such as soil fertility management, water management, capacity development, policy support, attracting African youth in agribusiness and fall armyworm response.
Led by IWMI, the TAAT Water Enabler Compact (WEC), promotes low-cost and easy-to-deploy irrigation and water management technologies to small-scale farmers across Africa.
Particularly in Malawi, TAAT-WEC enables the orange-fleshed Sweet Potato (OFSP) compact that is led by CIP.  Through this, IWMI and CIP joined forces to support small-scale farmers in producing high-quality vines  for OFSP.
With ranging weather conditions, the availability of sufficient and premium vines at the start of the rainy season is essential to producers to ensure they obtain good yields.
Vine production takes place during the dry and hot months preceding the rainy months. Producers are required to water their plants, a task which is commonly done by hand, using water cans and tapping water from streams and hand-dug wells.
As it is a laborious and heavy-duty task, consequently only small areas can be planted. Oftentimes, plants receive insufficient water compared to their demands and water stress leads to lower production and quality of vines.
By supporting vine producers with access to modern varieties, good agronomic practices and appropriate irrigation technologies, an increase and steady flow of income to farmers is being targeted.
Moreover, irrigation equipment will be deployed to irrigate other crops during the dry season thereby contributing to agricultural intensification in Africa and creating resilience among the small-scale farmers.
"Both TAAT OFSP and Water Enabler Compacts  are excited about the development and are already in talks to foster a closer partnership to scale this technology among OFSP farmers in Malawi," Dr. Adebayo Oke, Irrigation Engineer at IWMI said.
"This is in furtherance of TAAT's commitment to achieving closer collaboration among stakeholders in the implementation of an efficient technology toolkit capable of driving improvement in farmers' productivity," he said.
Specialists from both institutes set up demonstration sites around Blantyre in southern Malawi. Irrigation equipment was procured with the support of local irrigation pipe producers, Pipeco Ltd. Local production significantly reduces cost and the sustainable high-density polyethylene (HPDE) pipes were priced equally to that of the polyvinyl chloride (PVC) pipes.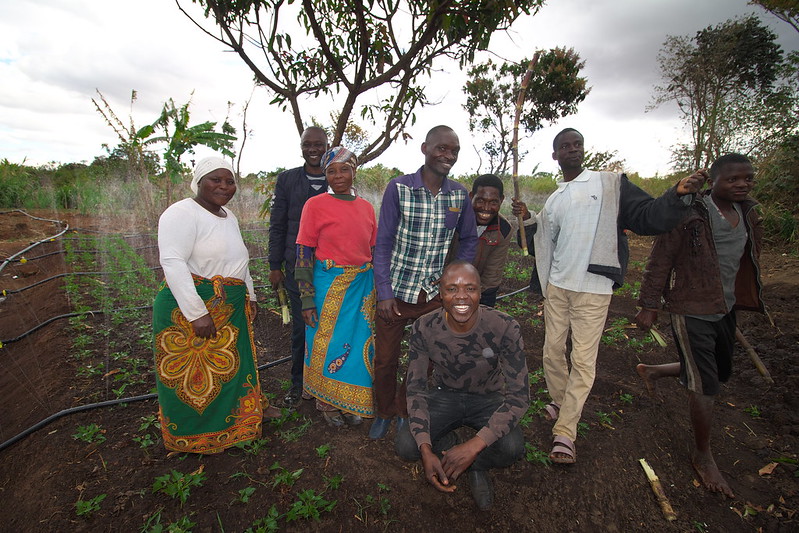 Surface water was then pumped into a water-efficient conveyance system and distributed to the field using two different technologies: gun sprinklers and rain hoses.
An upcoming technology for low-growing crops including OFSP, rain hoses also lead to a more homogeneous water distribution within the farmer's field and it is less impacted by wind.
On both sites, farmers also received on-the-job training in the implementation and operation of the system by Dr. Oke.
Impressed by the achievements, farmers inquired about possibilities to expand the existing systems and implement elsewhere.
"Farmers reacted enthusiastically and began to reflect on other crops they could cultivate to make optimal use of the new irrigation infrastructure," Dr. Sander Zwart, TAAT-WEC coordinator said. "Up to three cropping cycles per year are possible and cultivated areas can now be expanded."
Dr. Zwart said farmers also expressed their concerns about the costs of the materials. "We therefore need to link up with microfinance organizations," he said. "We believe this is potentially very profitable technology that can take farming in Malawi to new levels."
Personal financial resources and stable demand from the market and other issues will be discussed during anticipated innovation platform meetings.