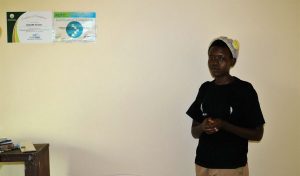 After completing her secondary level of education, the 28-year old Dusabe Noeline did not get enough tuition to join university for further studies. For two years, she stayed home until 2012 when she started a small business selling fried sweetpotato and African tea, commonly known as "Icyayi" in Kayonza district, eastern province of Rwanda.
"It had been a long time of sitting home, so I lost hope of going back to school. The only way I was going to build my future was to be self-employed. So I had to think and come up with something to do to earn a living" she said.
However, getting any capital for a young lady who could not raise school fees for her studies proved to be a herculean task. She then thought that she could start with local available and cheap raw material. She came up with the idea of frying sweetpotato and making tea in the local market. This business requires less capital than most businesses.
Noeline would wake up daily go to the garden harvest sweetpotato roots. She then peeled and washed them well and fried them ready for sale. She then prepared the local African tea.  She introduced these two products to Motorists and school going children who take it as breakfast. These two groups of people became her main customers. At the beginning.
She did not find any difficulties in doing this work that she started saving quite some good money. Selling a piece of sweetpotato at Rwf 50 ($0.056) and a cup of tea at Rwf 100 ($ 0.11), determined Dusabe managed to save about Rwf 200,000 within 6 months.
Soon she became a common figure in town because of her business. Through collaborations with CIP sweetpotato program in Rwanda she has learnt how to make more products. She has expanded her products to include doughnuts commonly known as "mandazi" that have become very popular in the local markets. In addition to fried sweetpotato, mandazi and tea. She has also added fried groundnuts.
Dusabe always dreamt of becoming a prominent business woman. She always been inspired by  a successful agri-entrepreneur, Sina Gerald of Urwibutso enterprises who makes Akarabo Orange-Fleshed Sweetpotato biscuits. She hoped that one day she would be as famous as this man through producing products from sweetpotato.
Through an entrepreneur visit exchange visit at SINA Gerard factory she learnt how to make OFSP biscuits. The method does not require much capital. One requires only local equipment to make puree. Then using the same equipment, she had already, she was able to start a biscuit line.  "On leaving this place, the urge to grow my business increased. I knew it was time for me to push myself higher in this game. This is when I immediately planned to search for knowledge and skills on how I can make these products myself," she narrated.
Through mentoring Dusabe has been able to register her business with Rwanda Development Board (RDB). She is the current Chief Executive Officer (CEO) of Dusabe Group Company Limited. Then she shifted her business from the rural town to the local district center Nyagatare.
She also decided to move to a nearby town in Nyagatare where she believed she would have more customers. She started incorporating 50% of orange-fleshed sweetpotato and 50% of other ingredients to make all of her backed products.
For constant supply of the sweetpotato, Dusabe has contracted one root producer who is supplying the roots.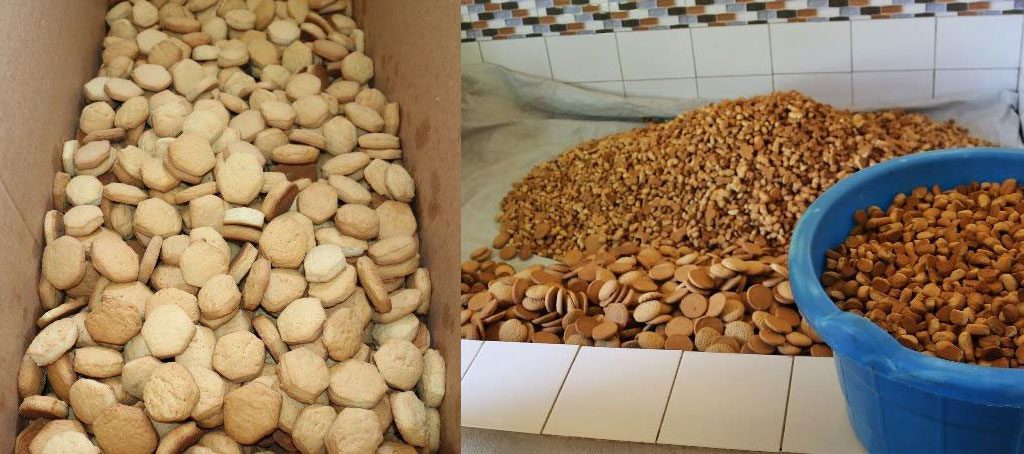 Incorporating OFSP roots in the production process has reduced the cost of production per product by at least 12 percent. Orange-fleshed sweetpotato contains natural sugar hence she uses less sugar. The puree baking properties also reduces the use of milk and eggs into the products.
Form the proceeds savings, she has built a factory worth RwF 23 million (US $ 25,871) in a plot of land she had bought earlier in Nyagatare district.
The business is one of the current Technologies for African Agricultural Transformation (TAAT) beneficiaries in Rwanda. The project is providing technical support to increase OFSP roots production, improving the products quality and will also provide some basic processing equipment.  Through the project she has been linked to five new commercial farmers who constantly supply her with roots. These farmers have received OFSP planting material through the project and technical support to produce high quality roots.
The project also supporting Dusabe in marketing the products through appearing in various exhibitions in the country. It will also assist her develop new products as well as improve the packaging.
Dusabe is able to sell her products to many supermarkets in Nyagatare town, shops, and restaurants as well as making cakes for occasions like weddings and birthdays.
In her words, "Many people love my products. However, I fail to meet the demand due to lack of enough equipment." The factory requires a bigger electrical oven and a mixer to reduce on the cost of manual labor. With new more efficient equipment she will sell her products in more cities in the eastern province of Rwanda.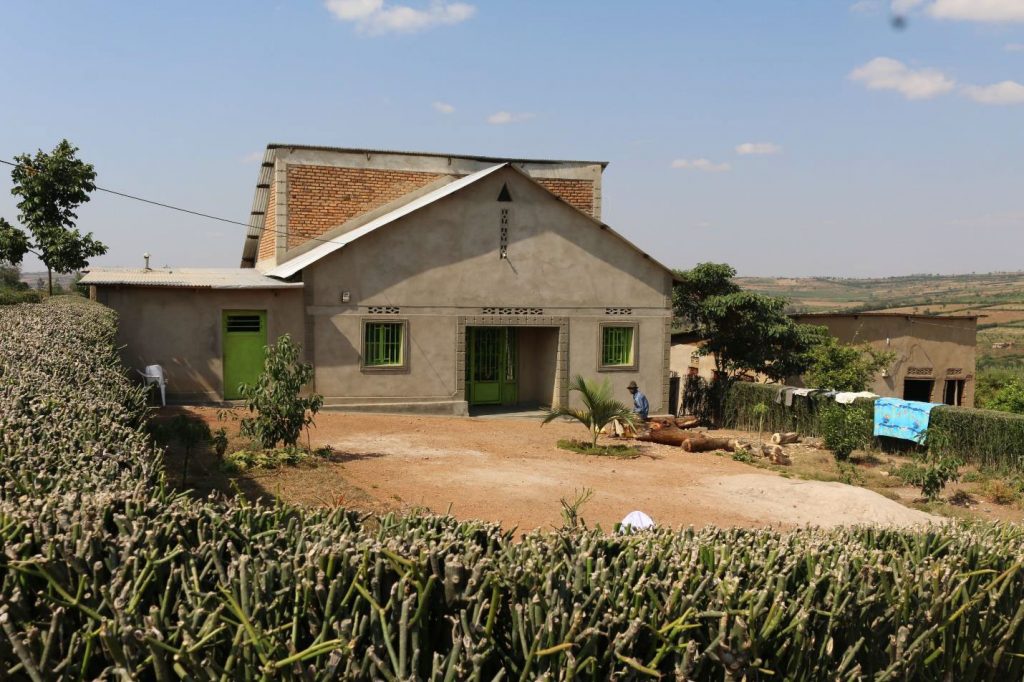 Dusabe employs a total of 10 permanent employees. She also buys milk daily from the local farmers.
She is guaranteed a profit of Rwf 300,000 (US $ 337) every month.  However, with exhibitions she is able to make much more.
She is slowly attaining her dream to be a successful youth entrepreneur. She is a member of the Rwanda Youth in Agricultural Forum (RYAF) where through telling her story she has encouraged many youths to engage in agri-business.
She has become the hope of her family paying school fees for three of her siblings in secondary school.
Dusabe believes that after building a strong business that can stand with enough employees, she will go back to school and continue her studies in Business Management and Administration.