In Mali, 80% of the population are into livestock farming (particularly sheep, goat, poultry), which constitutes one of the main sources of income for rural populations in all regions of the country.
However, small ruminant production faces various constraints ranging from low year-round availability of natural pastures due to the dependence on the rainfall regime, low use of improved forage, crop residues and supplements, and poor access to veterinary services. Other constraints include poor livestock production performance linked to both biological characteristics of animals and production systems, and low performance of marketing system.
To address these difficulties, African Development Bank through the Small Livestock Compact of Technologies for African Agricultural Transformation (TAAT) settled for the promotion and adoption of improved feed resources as a sustainable solution to low ruminant production in Mali.
The TAAT Livestock Compact (TLC) struck a partnership deal with Association Malienne d'Éveil au Développement Durable (AMEDD) and Catholic Relief Service (CRS) to drive its efforts in this regard.
Sponsored by the African Development Bank as part of its Feed Africa Initiative, TAAT's main objective is to improve the business of agriculture across Africa by raising agricultural productivity, mitigating risks and promoting diversification and processing in 18 agricultural value chains within eight priority intervention areas.
The programme increases agricultural productivity through the deployment of proven and high-performance agricultural technologies at scale along selected nine commodity compacts which include livestock.
Led by the International Livestock Research Institute (ILRI) the TAAT Livestock Compact (TLC) seeks to increase the productivity and profitability of small animal value chains through upscaling innovations in livestock genetics, feed, health, production systems, policy and marketing.
TLC's partnership with AMEDD and CRS was further expanded to incorporate La Direction Régionale des Productions et des Industries Animales (DRPIA) and the Veterinary Services Directorate (DRSV) in Mopti.
The Mopti region in Mali comprises 25 villages which are all within 3 local communities namely Bankass, Dimbal Habbe and Koulongon Habbe.
TLC and partners organised meetings and visits to promote access to improved livestock feed resources in these villages. With support from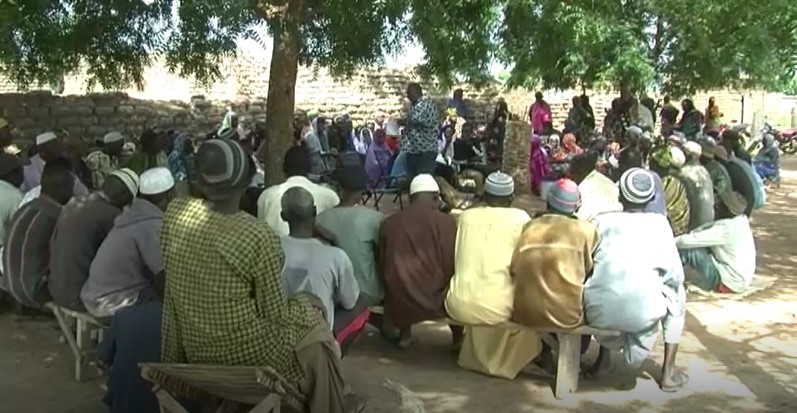 AMEED, the work was replicated in 38 villages Koutiala, Bougouni and Yorosso communities in the Sikasso region of Mali.
Through these, TLC and partners were able to distribute feed and forage crops to over 2,500 direct beneficiaries while 100 tonnes of feed biomass were produced and fed to livestock.
The partnership also trained members of 170 cooperatives in forage production, harvesting, conservation and utilisation techniques. About 70ha of land was put to cultivation of sorghum, millet, cowpea, peanut, Brachiaria, Mucuna, and Bourgou.
Brachiaria (or signalgrass) is a genus of plants in the grass family with over 100 species. Some species are cultivated as forage while Mucuna (velvelt bean) is a tropical legume, proven to be a cost-effective forage for growing ruminants on natural rangeland. Bourgou, on the other hand, is a semi-aquatic, long-stemmed grass that grows on floodplains and wetlands.
With regards to vaccination, TLC and partners were able to successfully vaccinate 32,730 heads of small ruminant against Peste des petits ruminants (PPR).
PPR, also known as 'goat plague', is a viral disease of goats and sheep characterized by fever, sores in the mouth, diarrhea, pneumonia, and sometimes death. It is caused by a morbillivirus in the family of paramyxoviruses, that is related to rinderpest, measles and canine distemper.
Vaccinating small ruminants against PPR increases their chances of survival, thereby increasing the income of smallholder farmers.
At the end of the field visits and campaigns, thousands of livestock farmers in Mali commended the TAAT programme for enhancing their knowledge on the use of improved feed resources to boost production.
Farmers were particularly happy at the discovery that Brachiaria and dual-purpose crops can address small ruminant feed shortage challenges.
Dr. Adediran Adeniyi, the TLC Coordinator underscored the role of partnership in technology scale up. According to him, "national partners are key actors in scaling up technologies in communities".