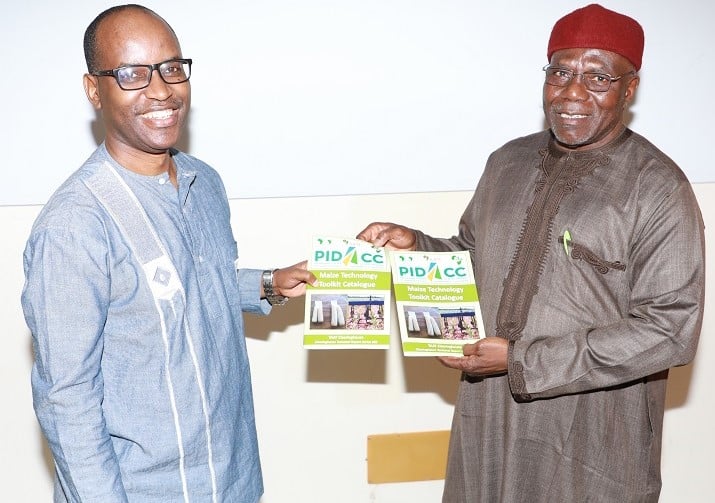 With sights set on improving the resilience of about 130 million people and their agroecosystems in the Niger Basin across West and Central Africa, Technologies for African Agricultural Transformation (TAAT) and the Programme for Integrated Development and Adaptation to Climate Change (PIDACC) in the Niger Basin have concluded a Training-of-Trainers (ToT) workshop.
The ToT, which held at Dosso, in Niger Republic, from 21st March to 7th April 2022, comprised 41 participants from the nine PIDACC countries. The Niger Basin countries are Benin, Burkina Faso, Cameroon, Cote d'Ivoire, Guinea, Mali, Niger, Nigeria and Tchad.
An international team of training experts assembled by the TAAT programme delivered the training to the participants, primarily agric-extension agents from the Niger basin countries mentioned above.
To realise the critical objective of driving the adoption of innovative agricultural technologies across PIDACC countries, training modules, including technology toolkits covering 25 proven technologies from TAAT's five compacts, were delivered during the workshop. Participants were also trained on the extension materials, using them, and teaching others to do the same.
At the end of the training, an evaluation of the workshop revealed overall participant satisfaction with a readiness to cascade the technologies and the materials to the farmer level in the respective countries.
The participants, however, solicited more resources to be made available to countries to facilitate the stepdown phase in the countries and for governments to provide more support for advisory services to producers by setting up efficient and effective subsidies for agricultural inputs and equipment. Policymakers were equally encouraged to accept wheat as a national crop to reverse the import dependency trend and support countries in developing the value chain.
The participants equally commended the TAAT team of experts led by Dr Razack Adeoti for a successful ToT and called on the programme to urgently consider technology toolkit catalogues for cowpea, millet, sorghum and vegetable crops. They also urged the programme to support Niger Basin states with proven technologies through innovation platforms, capacity building, and farmer field schools in the countries of the Niger Basin.
At the closing ceremony of the ToT, Dr Innocent Musabyimana, Head of the TAAT Clearinghouse, reiterated TAAT's commitment to mobilising its regional technology delivery infrastructure to support the Niger Basin countries and harmonise efforts in the provision of technical support in good agronomic practices, climate-smart agriculture and value chain development.
 Sponsored by the African Development Bank, the Green Climate Fund (GCF) and a host of other institutions, PIDACC aims to improve the resilience of populations and ecosystems in the Niger Basin by managing natural resources sustainably.
The African Development Bank estimates that the Niger Basin of the Sahel is one of Africa's most vulnerable regions to climate change. Over the past six decades, the total annual rainfall has reduced by 20 to 40 per cent. Recurrent droughts have resulted in the increasing fragility of ecosystems and reduced social resilience that disproportionately affects women, children and disabled people in the basin.