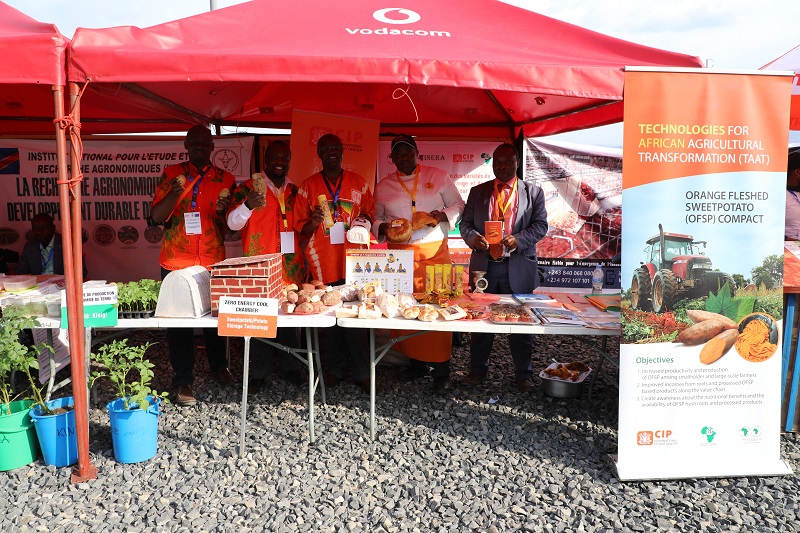 In line with its mandate to transform African agriculture through the deployment of high-performance agricultural technologies at scale, Technologies for African Agricultural Transformation (TAAT) unveiled its activities and offerings to participants at the just concluded inauguration of the IITA Kalambo Station in honour of H.E Olusegun Obasanjo, former president of Nigeria.
The high-level event which held on the 8th of October 2019 in Bukavu, DR Congo, had in attendance, the President of Republic of DR Congo, H.E Felix Tshisekedi, President of the African Development Bank (AfDB), Dr Akin Adesina, former Ethiopian Prime Minister and AGRA Chair, Hailemariam Desalegn and a host of dignitaries and stakeholders from the Great Lakes region.
With four Technology Delivery Compacts (Maize, Cassava, Aquaculture and High Iron Beans) and three enabler compacts (Policy, Capacity and Youth in Agribusiness) active in DR Congo, TAAT showcased its achievements and success stories in DRC and these include demonstration of High Quality Cassava Flour (HQCF) production and pathway to scaling; demonstration of rapid multiplication of planting materials with Semi Autotrophic Hydroponics (SAH) technology and pathway to scaling for cassava; and the production of quality fingerlings, value-addition and promotion of fish-based enterprises among the youth for the aquaculture compact.
In Maize, TAAT showcased its production of climate-smart maize seeds and pathway to scaling maize production as well as value addition and promotion of maize-based enterprises among the youth while the Orange-Fleshed Sweet Potato (OFSP) Compact displayed its technology for rapid multiplication of OFSP vines to strengthen the Sweet Potato seed system; development of youth-based supply chains for SP puree manufacturing; and demonstration of a Silage Business Center for youth-based enterprise development.
High Iron Beans (HIB) on their part showcased their deployment of breeder, foundation and certified seed/QDS of HIB varieties; and
development of youth-based enterprises to supply beans processors.
The ENABLE-TAAT (Youth in Agribusiness) Compact had earlier established an incubation platform in Kalambo to prepare youth to establish agro-enterprises based on the technologies promoted by TAAT.
Speaking at the exhibition stand, Dr David Bugeme, TAAT Country Liaison Officer for DR Congo, affirmed TAAT's commitment to create synergy between TAAT activities in DRC and other initiatives that need access to advanced and proven agricultural technologies.
"These initiatives are those supported by AfDB or by other technical and financial partners of the DRC, such as development finance institutions, bilateral and multilateral cooperation agencies and philanthropic organizations," he added.
During the field visits which held on the 9th of October 2019, the TAAT Programme Steering Committee Chair and Beninese Agriculture Minister, Mr Gaston Doussoui who led members of his committee on an inspection tour of TAAT field activities in DR Congo commended the compacts for their activities so far in the country. He further enjoined them to ensure that scale  is prioritised in all their engagements.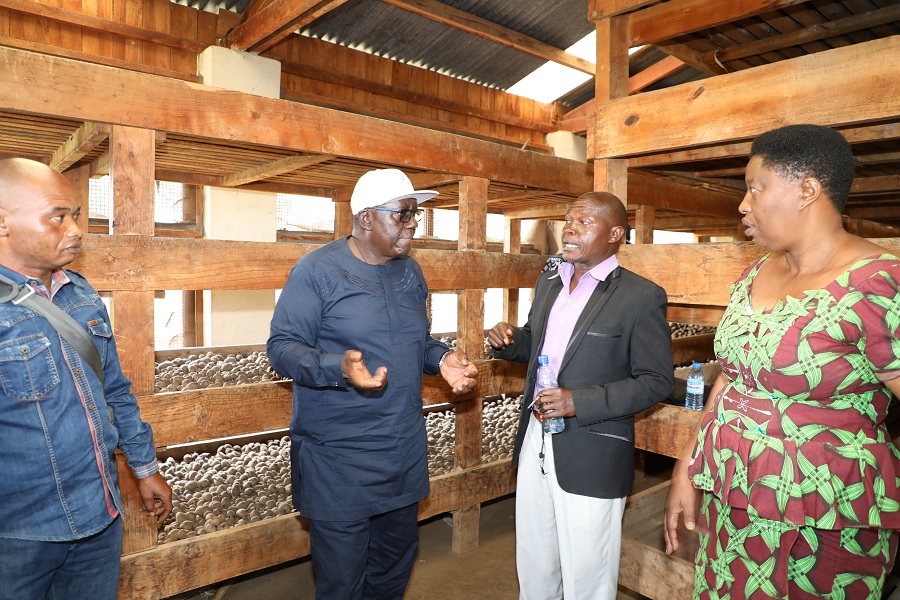 "With TAAT technology matters but not only that, taking those technologies to scale is very important and that is why we are here," Hon Doussoui said.
Responding briefly, the DR Congo Minister for Scientific Research and Technological Innovations, Hon. Jose Mpanda Kabangu the government's appreciation of TAAT's interventions in the country's agriculture and called for more collaboration and coordination of all donor projects in the country.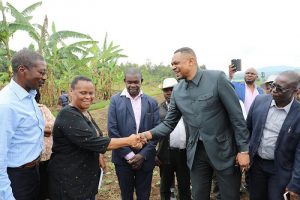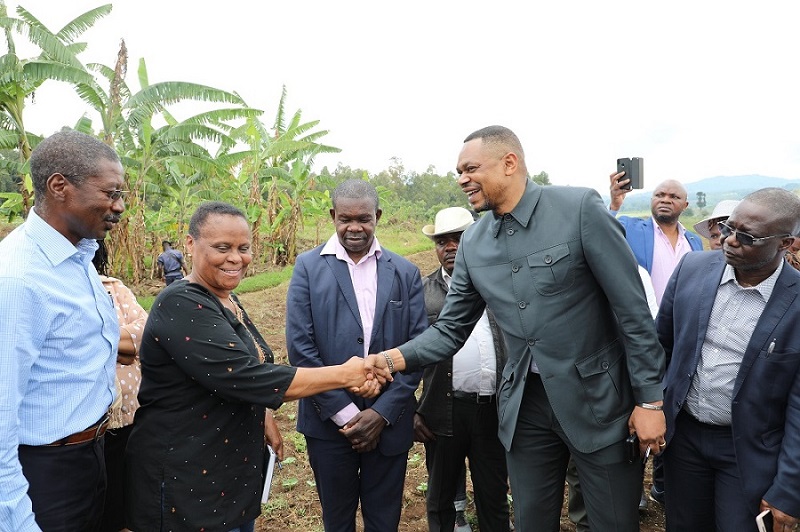 The agricultural sector in the Democratic Republic of Congo faces numerous technical, economic and institutional constraints, including low productivity in the crop, livestock and fisheries sectors, an insufficiently organized institutional framework to support agriculture with a shortage of human, technical and material resources, both at the central and provincial levels.
The TAAT Program is responding to broaden access of smallholder farmers in general, women and youth in particular, to proven agricultural technologies that increase production capacity, food and nutrition security but also and above all increase rural incomes.
The main objective of the TAAT program is to improve agricultural activities in Africa by increasing agricultural productivity, mitigating risks and encouraging crop diversification and value addition to agriculture in order to produce more food and reduce food importation, and create wealth and employment.