Poor access to quality seeds remains one of the major causes for low agricultural productivity in Africa. This results mainly from inefficient seed systems and lengthy crop variety testing, registration and release procedures.
Policy and regulatory systems for seed were developed with a focus on national boundaries instead of transnational agro-ecological zones and thus have not facilitated timely release and registration of improved varieties and breeds within a country or across a region.
Clearly, access to seed technology can be made easier if seed policies can be harmonized at regional level. This will ensure that seed varieties from one country can be easily accessed by farmers in other countries which share similar agro-ecological zones.
This challenge drove the TAAT policy enabler to convene a high-level consultative meeting on harmonization of seed regulations within countries in the Common Markets for Eastern and Southern Africa (COMESA) region – the largest regional economic block on the continent inhabited by 510 million people, majority of whom are farmers.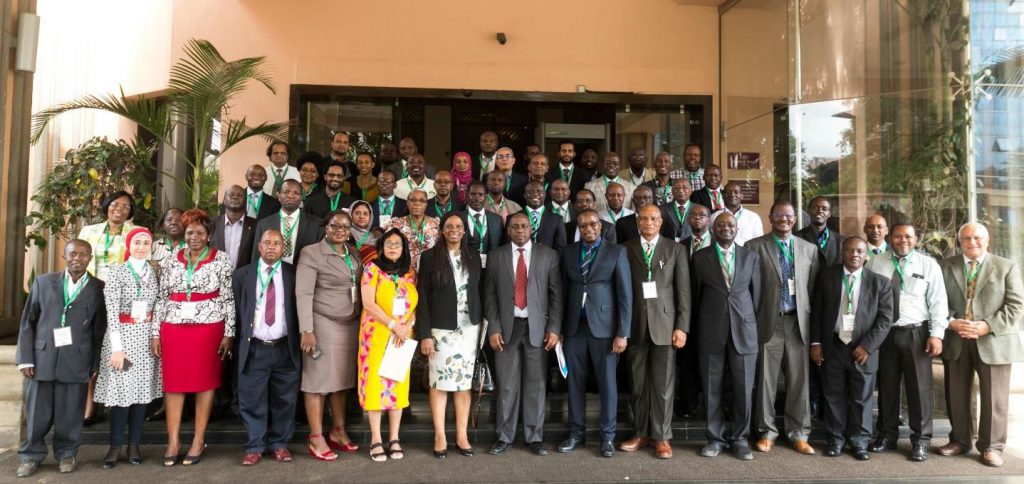 The meeting, which took place in Nairobi, Kenya in early December 2018, was attended by over 70 seed industry delegates from the 21 COMESA member states.
The meeting opened on a high note with a call for urgency regarding implementation of harmonized regulations and protocols for hastened variety release and registration. Indeed, nothing captured the significance of seed policy harmonization more than the words of Nnenna Nwabufo, the Deputy Director General, AfDB – East African Regional Hub who said that … "Just imagine that it takes an average of 2 years to release a maize variety in one country. And this variety has to go through similar variety release process in other countries. It will take us at least 20 years to reach the tenth country. Africa cannot wait that long …".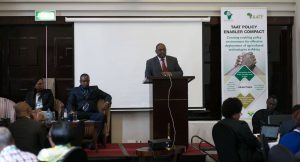 The meeting took cognizance of the winding road taken by COMESA towards developing regionally harmonized seed regulations that have so far not yet been fully domesticated for implementation by member states. The meeting prioritized development of country-specific action plans for redressing outstanding seed policy implementation bottlenecks with a view to facilitating a projected 5 Million farmers in COMESA member states to access quality seeds faster in the near term.
TAAT Policy Enabler targets to catalyze implementation of the action plans in the coming months that is expected to enhance inspection capacity of 200 seed certification and phytosanitary officials, accelerate the release and registration of hundreds of seed varieties and facilitate the acquisition of over 5 Million COMESA seed labels and 2,500 certificates for use by seed companies in the region.
This effort is expected to increase the number of varieties uploaded on the COMESA catalogue from 57 to 100 within one year and 'push' over 10 COMESA member states to fully align their national seed policies and regulations with the COMESA harmonized seed regulations.
Leveraging on support from AGRA, the African Agricultural Technology Foundation (AATF) has during the past one year also been involved in assessment of the seed sub-sector in six African
countries (Kenya, Uganda, Tanzania, Malawi, Ethiopia and Ghana). Through these efforts, AATF has identified key seed policy implementation challenges and facilitated seed industry players in these countries to develop costed action plans that will form the basis for advocacy for government buy-in and ownership.