Prof. Henry Igbadun, National Coordinator of the TAAT-WEC project, began the training exercise on Thursday at the project demonstration farm in Azuba-Bashayi village near Lafia.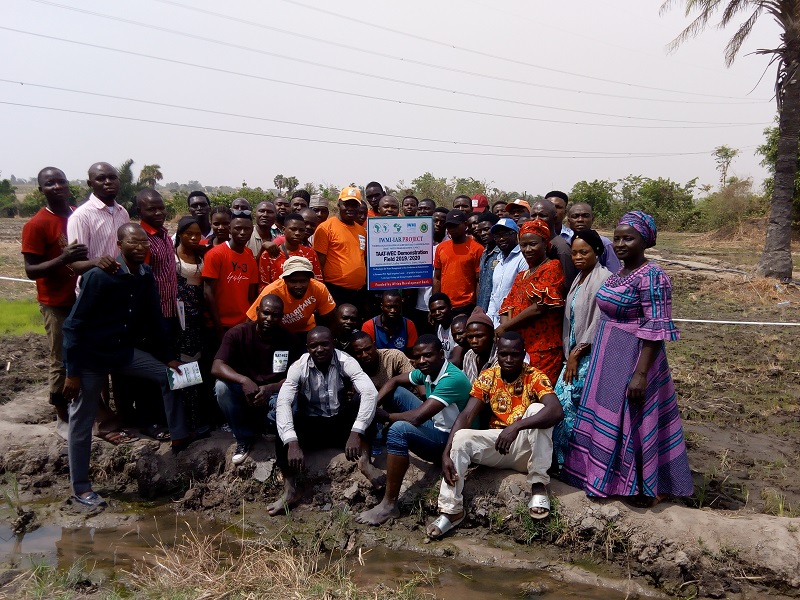 Igbadun said the field training was a follow-up to the pre-season workshop held for the youth farmers and participant on December 17, 2019.
He explained that the project was geared toward exposing the participants to simple irrigation technology on improved water management to boost rice production.
According to Igbadun, TAAT is a three-year-programme which began in 2019 with a baseline survey and introduction of the technology to farmers to encourage dry season rice production in the state.
He added that the second phase involved the field training of the farmers and extension agent on the practical application of the irrigation system.
He said the third phase would feature the distribution of starter packs such water pumps and conveyance kits to the beneficiaries to enable them train other farmers.
He explained that though the project had 2,000 target beneficiaries in the state, 40, including 10 extension agents were selected for the field training, who would in turn cascade it down to other farmers.
He exposed the participants to the sprinkler and border strip pressured irrigation systems where water is pumped into the farm using PVC pipes.
Igbadun pointed out that unlike the spate irrigation system where the field could be flooded with adverse effect on production, the technology-driven method ensures effective water management.
Participants thanked the organisers for the gesture and promised to make judiciously use of the opportunity to improve their rice production.
Mrs Naomi Nature, an extension agent said the new irrigation system was a welcome development as it required less amount of water, less time consuming and guarantees more yield.
Similarly, Augustine Oble, a youth farmer from Maiakuya village said the new irrigation technology had broaden his scope on rice production.
Oble however, appealed for financial assistance from the government and other agencies to enable the youth farmers acquire the needed tools to set up the system in their fields.