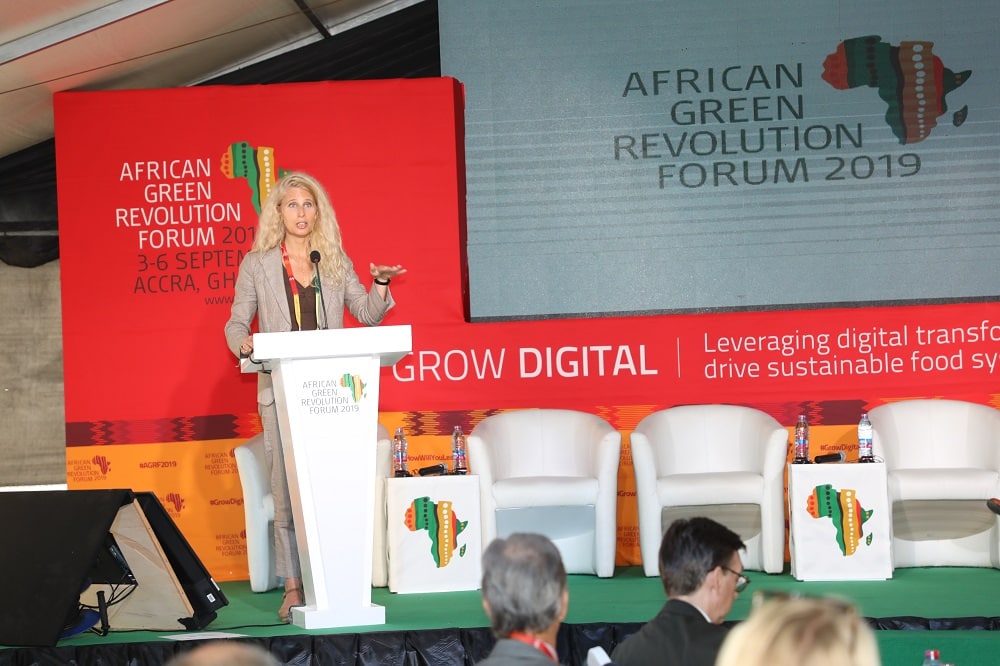 The African Development Bank in collaboration with Purdue University have launched a sourcebook on scaling up agricultural innovations, summarizing key insights, tools, examples, and references on designing for scale, assessing scalability, financing the scaling process, and the effective use of partnerships to support scaling.
"There is no green revolution in Africa, yet so many technologies exist," said Jennifer Blanke, Vice President, Agriculture, Human and Social Development at the bank.
"With these technologies, Africa should be able to leapfrog, but this can only happen if projects are scaled up," she said during the sourcebook launch on the sidelines of the Africa Green Revolution Forum (AGRF) in Accra, Ghana.
According to Larry Cooley, the co-author of the Scale Up Sourcebook, most organizations live in a donor project world where accountability is complex and where reward for a good project is another project. As a result, "we get smaller projects chasing large-scale transformations," he told AGRF delegates during the launch.
He pointed out that delivery at scale is not a gigantic project or a series of projects. "We need to plan for millions, not thousands; for uncontrolled, not controlled, settings; for generations, not for five years; and for addressing, not working around, political and market realities".
The book has nine chapters covering project designs and innovations with scale in mind, assessing scalability, using commercial markets to drive pro-poor scaling and financing the transition to scale.
The sourcebook further covers creating an enabling environment for scale—partnerships, policy, behavioral change, and institutions,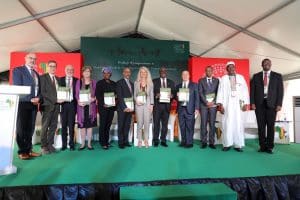 tailoring metrics, monitoring, and evaluation to support sustainable outcomes at scale, the critical role of intermediary and donor organizations and an invitation to continue the conversation.
In order to scale up projects, Cooley noted that development assistance can be of help, though it will not solve the problem. "Only markets and governments can; and commercial markets should normally be the default setting," he said.
According to the author, short-term interventions ("projects") and subsidies can make big and positive differences, especially in reaching underserved smallholders and small and medium enterprises (SMEs), but only if used strategically. "They can also introduce major distortions," he warned.
According to Dr Akinwumi Adesina, President AfDB, all the conditions for African agriculture's "Giant Leap" are in place. "Africa holds 65% of all the uncultivated arable land left in the world, and the technologies to transform this resource into a breadbasket of healthy, nutritious food and finished agricultural products exist. What remains is a systematic process to deploy these technologies and the required complementary services to millions of farmers, while stimulating value addition and unlocking regional and global markets," he said in a Forward message to the Sourcebook.
"This sourcebook, distilling the incredible expertise, groundbreaking innovations, and examples of successful scale on display at the conference (Scale Up Conference organized by Purdue University and held in West Lafayette, Indiana, USA, in September 2018), will surely serve as a valuable guide for those driven by the imperative to revolutionize African agriculture," said Dr Adesina.
He noted that AfDB has launched a $1 billion initiative called "Technologies for African Agricultural Transformation" (TAAT)—in collaboration with our partners at the World Bank, the Bill and Melinda Gates Foundation, the International Fund for Agricultural Development (IFAD), the Alliance for a Green Revolution in Africa (AGRA), and others.
The Scale Up Sourcebook is set to accelerate initiatives that in turn scale up agricultural innovations such as TAAT and many more.