INTRODUCTION
Fish farming is the principal form of aquaculture and involves raising fish in tanks, net enclosures (cages), or ponds. Aquaculture accounts for more than 43% of global fish supply but only 2% in Africa, mainly from Egypt and Nigeria. Yet fish is in high demand and great opportunity exists for the production of tilapia and catfish. Increased production of farmed fish by 2 million t/y in Africa can increase fish consumption and greatly reduce current imports, but to completely replace projected imports requires an additional 5 million by 2025.
Through the TAAT Aquaculture compact (TAAT-AQC), African Development seeks to disseminate and upscale aquaculture technologies with a view to increasing aquaculture value chain actors' productivity, increase fish protein consumption and enhance sustainability across the value chain. To achieve these, the compact aspires to create an enabling environment for technology adoption, facilitate effective delivery of technologies to aquaculture, value actors, and raise aquaculture production and productivity through identification and deployment of appropriate technologies. The TAAT-AQC seeks to create and improve access to improved fish seeds for 80% of fish farmers across twelve countries. This is targeted at achieving 20% increase in aquaculture production, 10-30% reduction in importation of fish, improved household nutrition and employment creation for youth in the value chain.
TAAT Aquaculture Compact (English)
Pages: 2
Doc type: PDF
Size: 3.5MB
TAAT Aquaculture Compact (French)
Pages: 2
Doc type: PDF
Size: 3.5MB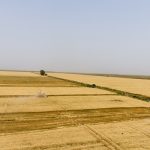 July 6, 2021
Science, research and innovation are essential to accelerate the transformation...
Read More
TECHNOLOGIES BEING SCALED UP