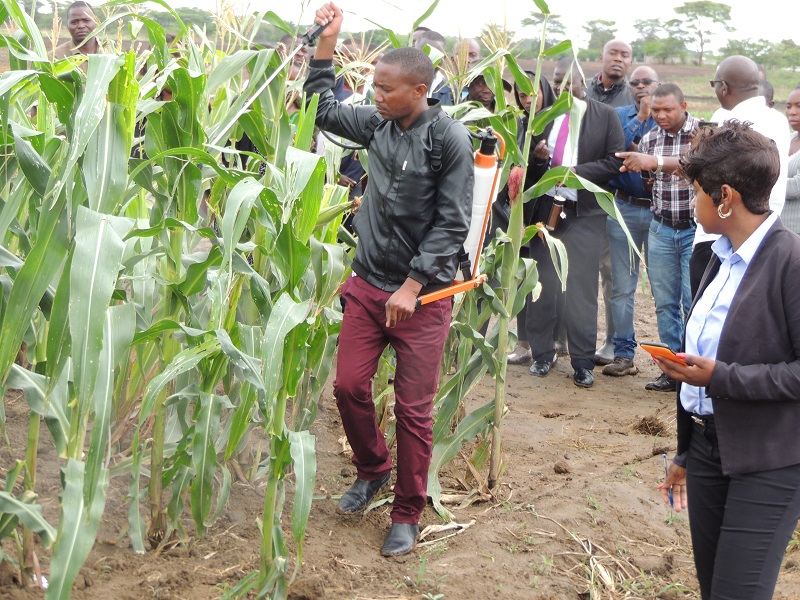 Since the advent of the Fall Armyworm (FAW) in sub-Saharan Africa in early 2016, several Training of Trainers (ToT) programs aimed at building the capacities of national programs have been conducted both at the national and regional levels.
While the training curricula have helped to build the capacity of trainees, a common element in the ToTs has been a disproportionate amount of time allocated to PowerPoint presentations at the expense of hands-on field training.
It is the latter training which will ultimately make a difference in FAW management at the farmer level.
Mindful of these deficiencies in most training programs, the TAAT Fall Armyworm Compact organised a ToT at the Southern Africa Research and Administration Hub of International Institute for Tropical Agriculture (IITA) in Lusaka, Zambia on the 10th of December 2019.
Sponsored by the African Development Bank (AfDB) as part of its Feed Africa Initiative, TAAT's main objective is to improve the business of agriculture across Africa by raising agricultural productivity, mitigating risks and promoting diversification and processing in 18 agricultural value chains within eight Priority Intervention Areas (PIA).
The programme increases agricultural productivity through the deployment of proven and high-performance agricultural technologies at scale along selected nine commodity compacts. These work with six enabler compacts addressing transversal issues such as soil fertility management, water management, capacity development, policy support, attracting African youth in agribusiness and fall armyworm response.
The objectives of the ToT workshop include identification of FAW; identification of other insect pests infesting maize alongside FAW and causing similar damage, and to demonstrate how to assess for FAW incidence of infestation and damage.
Other objectives are to demonstrate the calibration of spray equipment; demonstrate simple laboratory rearing of FAW using minimum and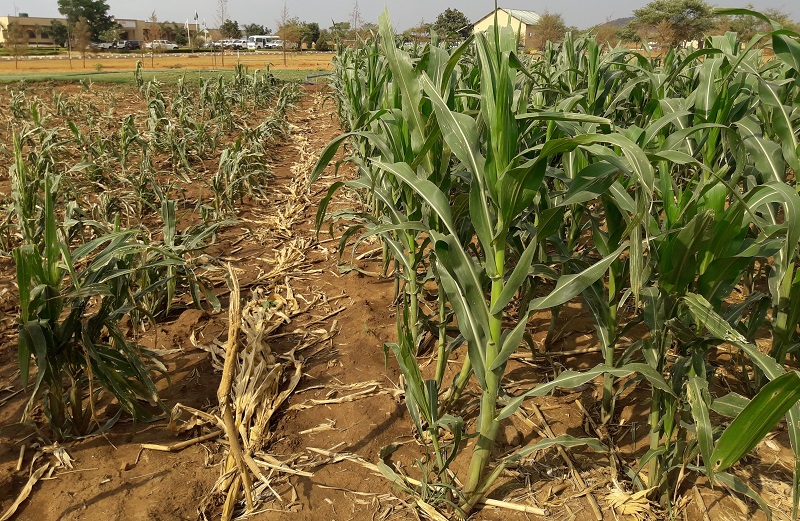 inexpensive resources, and to familiarise participants with technology validation trials which the FAW Compact is currently working on prior to up-scaling and deployment.
A total of 76 participants, including 23 women, attended the training. Trainees were drawn from Zambia's Department of Agriculture, Zambia Agriculture Research Institute (ZARI), agrochemical and seed companies, the academia, Food and Agriculture Organisation (FAO Zambia), Zambia Youth Agripreneurs (ZYA), FAW Compact interns, Zimbabwe's Plant Quarantine & Plant Protection Services Institute (PQPPSI) and African Agricultural Technology Foundation (AATF).
The ToT was enriching particularly to those in extension as it gave them the confidence to train farmers. For those participants coming from National Agricultural Research Systems (NARS), the training provided an opportunity for self-reflection on their own shortcomings in how they have been collecting FAW incidence and damage data so far.
The ToT brought to the fore the fact that participants had never had such practical training on FAW and that most NARS personnel who are currently training farmers are themselves in need of training.
Also,  most technologies which NARS are recommending for FAW control have low levels of efficacy. As the sayings go, "practice makes perfect" and "seeing is believing"!