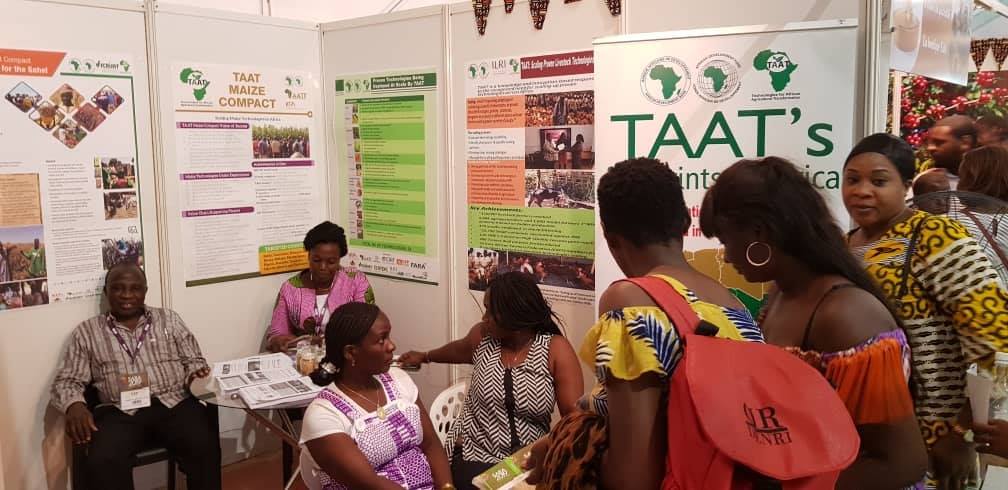 The 2019 International Trade Fair on Agriculture and Animal Resources in Abidjan (Salon International de l'Agriculture et des Ressources Animales d'Abidjan) SARA 2019 began today at the SARA Village in Abidjan, Cote d'Ivoire.
The fair  attracts more than 300,000 participants, including high-level dignitaries, private sector leaders and Agripreneurs; representatives of farmer organizations and key non-governmental implementing partners. SARA is a platform for direct investment opportunities in agriculture, including animal resources, fisheries and forestry sector.
With over 120 B2B meetings, 19 workshops, 35 exchange meetings, 4 conferences and 3 focus days, the fair presents an avenue for skills and knowledge sharing on best practices in agriculture, livestock and fisheries.
The international trade fair holds from 22nd November to 1st of December 2019 under the theme: "Smart Agriculture and Technological Inventions: What Prospects for African Agriculture?
In line with the need to establish more partnerships and support for what TAAT is doing across the continent, the programme registered its presence at the fair by sponsoring an exhibition booth.
Speaking at the TAAT booth, Dr. Chrys Akem, TAAT Programme Coordinator, identified this year's theme and its alignment with the TAAT mandate as credible justification for TAAT's presence at the fair.
"With regards to technology adoption and deployment at scale, TAAT is here to showcase how it is transforming African agriculture through the deployment of proven technologies at scale. The booth  displays visual success stories from our compacts," Dr Akem added.
According to Dr Amadou Moustapha Beye, Senior Seed Expert at AfricaRice, TAAT is paving the way for #rice transformation in Africa by promoting locally adapted high-yielding #rice varieties developed by AfricaRice.
"With hybrid #rice varieties, Africa is well on the pathway to achieving self-sufficiency in #rice as these varieties come with high yield potential of 11-13 t/h, creating opportunities for increasing farmers' income, rural employment and seed companies," Dr. Beye said.
Funded by the African Development Bank (AfDB), TAAT's main objective is to improve the business of agriculture across Africa by raising agricultural productivity, mitigating risks and promoting diversification and processing in 18 agricultural value chains within eight Priority Intervention Areas (PIA).
The programme increases agricultural productivity through the deployment of proven and high-performance agricultural technologies at scale along selected value chains including rice, aquaculture, maize, cassava, wheat, and livestock. Others are sorghum and millet, orange-fleshed sweet potato and high iron beans.