June 10, 2023
TAAT holds ToT on  innovative technologies for Extension Officers in Malawi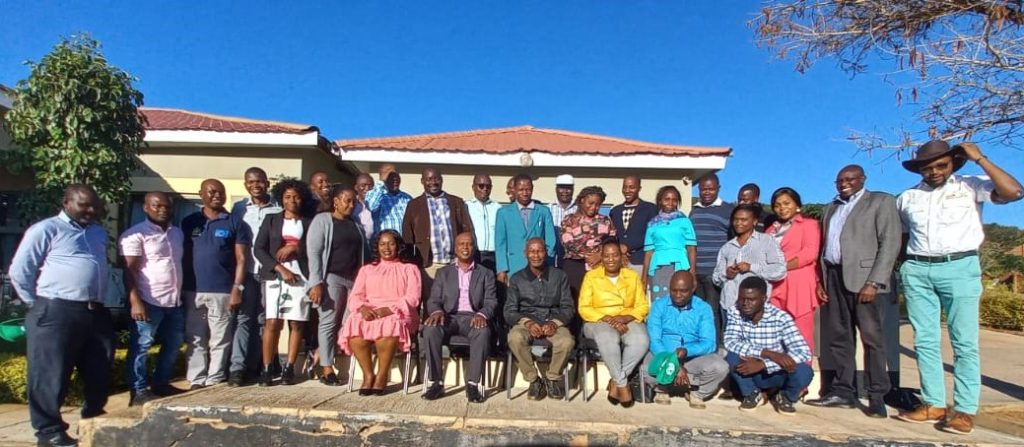 With sights set on validating training materials and building the capacity of agricultural extension agents with knowledge of proven technologies, Technologies for African Agricultural Transformation (TAAT) has conducted a three-day Training of Trainers (ToT) workshop for 40 District Extension Officers in Malawi.
The ToT, which will be cascaded to frontline extension staff around the country held from the 6th to the 8th of June 2023 at Lilongwe, the country's capital.
Drawing expertise from its compacts on Maize, Soybean, High Iron Bean (HIB), Soil Fertility, and Capacity Development & Technology Outreach, TAAT utilised a participatory approach with presentations, discussions, method demonstrations, theoretical and practical learnings, and a feedback mechanism to deliver the training.
The participants were drawn from the Government of Malawi, staff of the Agriculture Inputs Programme, and the Crop Protection and Extension Department of the Ministry of Agriculture.
The training focused on various aspects of production, including climate-smart varieties, inoculum and SSP fertilizer application technology, double density and seed rate, and seed post-harvest handling technologies for maize, HIB and soybean.
The training provided very specific knowledge transfer on ensuring the right agronomy is applied to farming in Malawi, with the expectation that they will subsequently transfer the same knowledge at an accelerated pace to 8000 farmers across different districts in Malawi and ahead of the planting season in the fourth quarter of 2023. 
The ToT was implemented under the auspices of the African Development Bank's African Emergency Food Production Facility (AEFPF). Through this facility, the Bank seeks to increase cereal production and input services to avert food crises and build the resilience of value chain actors to future shocks.
Other components of the Facility's intervention scaling up production, enhancing registration of smallholder farmers and farmer organisations towards receipt of input, extension, and market services, and agriculture policy dialogue and project coordination.
The ToT workshop served as a valuable platform for building the capacity of agricultural extension agents in Malawi and equipping them with the necessary tools to support farmers and enhance agricultural productivity. The outcomes of this workshop are expected to contribute significantly to the implementation of the AEFPF project, scale up the uptake of TAAT technologies, and the overall goal of increasing cereal production and building the resilience of value chain actors.