November 8, 2022
TAAT signs $3.3 million agreement with Gabon to support the cassava and plantain seed system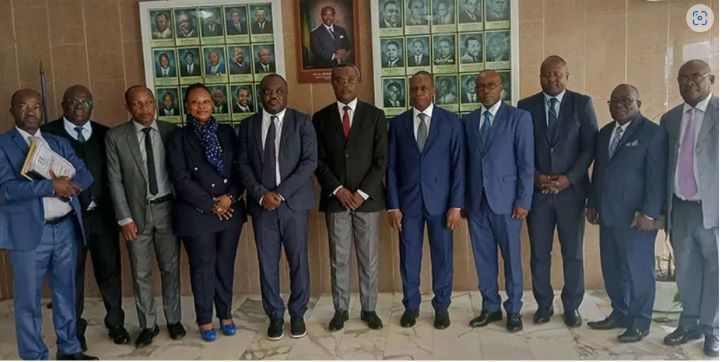 Technologies for African Agricultural Transformation On 7th November 2022, signed an agreement with the Gabonese Ministry of Agriculture and Food to provide technical assistance to the Grain Phase 1 Support Project (PAPG1).
The signing ceremony was presided over by Mr Ndoutoumou Charles Theodore, Cabinet Director of the Minister of Agriculture and Food, who represented the minister and a team of TAAT Specialists led by Dr Zoumana Bamba, the IITA Central Africa Hub Director.
Through the PAPG1 project, TAAT is expected to strengthen Gabon's cassava and plantain seed systems by providing 5 million healthy cassava cuttings and 667 thousand plantain tissue culture plants. The government will further multiply these seeds through its agency, the Société de Transformation Agricole et de Développement Rural (SOTRADER), to promote annual crops for further multiplication and distribution to the farmers by December 2023.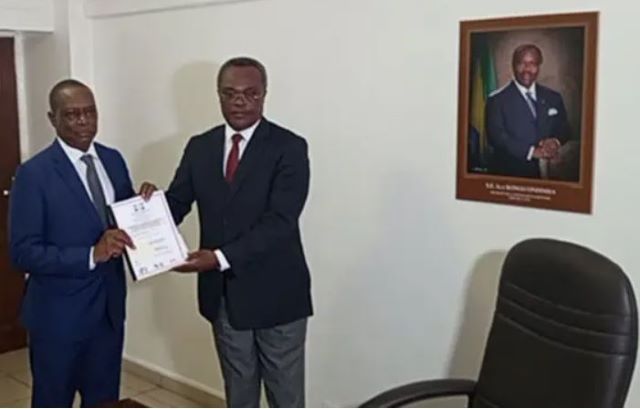 TAAT will also deploy proven technologies through the establishment of the semi-autotrophic hydroponic (SAH) propagation at the national agriculture and forest research institute IRAF (Institut de Recherches Agronomiques et Forestières) and the national institute for agriculture and biotechnology INSAB (Institut National Supérieur d'Agronomie et de Biotechnologies).
TAAT will equally engage in capacity-building activities for field technicians, and IRAF scientists with sights on selecting and evaluating new cassava varieties, among others.
Other aspects of the signed agreement include providing technical support and advice in seed system improvement, integrated soil fertility management, pest and disease management, improvement of the technical route for multiple food and commercial crops, and postharvest management and product processing.