ABOUT THE COMPACT
The TAAT OFSP Compact is led by the International Potato Center (CIP) with partnerships in eight countries located in Central, East, Southern and West Africa. The compact is leading efforts at strengthening sector-wide human and institutional capacity to integrate OFSP into African Food Systems and Markets for increased incomes.
The compact pursues three specific objectives:
Increased productivity and production of OFSP among smallholder and large-scale farmers
Improved incomes from roots and processed OFSP based products along the value chain
Create awareness about the nutritional benefits and the availability of OFSP fresh roots and processed products
ASSOCIATED TECHNOLOGY PACKAGE
Building OFSP Seed System within each country to ensure high quality seed
Good agronomic practices
Vines conservation to ensure material lasts longer in the farmers field
Nutrition trainings for food diversity – pull mechanism for adoption
Household and processor level trainings of product development and marketing
Post-harvest handling in harvesting and storage
Linking producers to the market – processors, restaurants and wet markets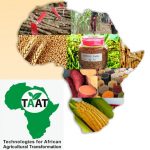 May 1, 2021
Over US$17 billion pledged towards addressing rising hunger and...
Read More
TECHNOLOGIES BEING SCALED UP