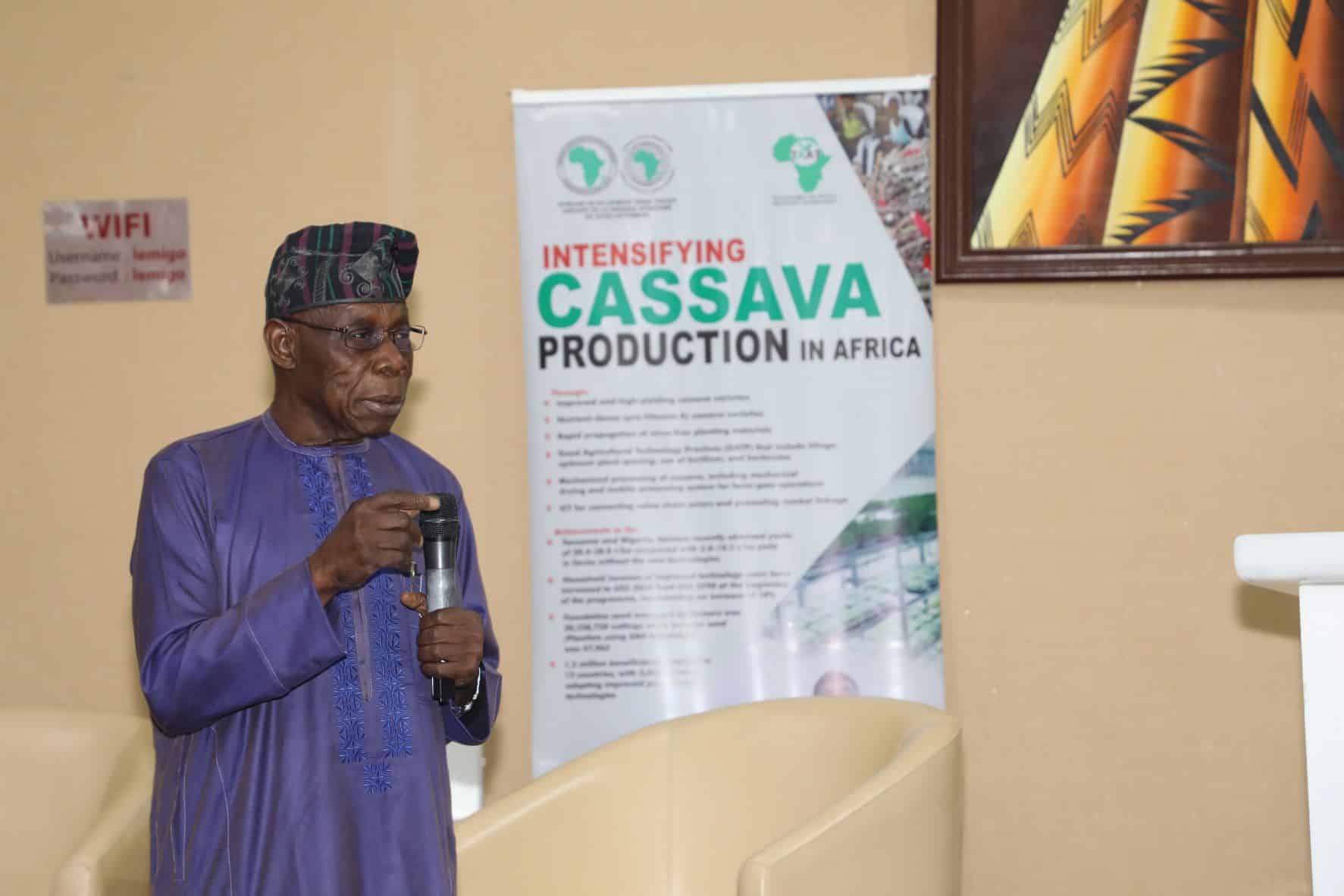 Nigeria's former President, Chief Olusegun Obasanjo has underlined the importance of building a sustainable cassava seed system in Africa as a bulwark against the food crisis occasioned by the war in Ukraine.
Speaking on Wednesday at a breakfast meeting held on the sidelines of the 2022 African Green Revolution Forum (AGRF) in Kigali, Chief Obasanjo described cassava as an important crop in Africa for food security, income generation, and industrial development hence the need for a sustainable, business-led seed system that guarantees a consistent supply of high-yielding and disease-resistant varieties.
With the theme "Cassava seed system: Building resilience and creating jobs", the event, which comprised leaders and experts from the public and private sectors, international development institutions and agencies, was organised by the International Institute of Tropical Agriculture (IITA) under the auspices of Building an Economically Sustainable Integrated Cassava Seed System (BASICS-II) project and the Technologies for African Agriculture Transformation (TAAT).
According to Chief Obasanjo, the achievements recorded by the BASICS-II project and the TAAT programme in sustainable cassava seed system development in Nigeria, Tanzania, Togo, DR Congo and Zambia offer great promise for scaling to other cassava-producing countries in Africa where there is strong support for the commercialisation of the cassava sector.
"The time to strengthen these two workable templates and maximise the potential of the cassava crop to mitigate against the current food crisis is now," Chief Obasanjo added.
It would be recalled that Chief Obasanjo, during his tenure as President of Nigeria, established the Presidential Initiative on Cassava (PIC) which increased Nigeria's production capacity by 10 million tons, making the oil-rich country a global leader in cassava production.
IITA Director for Development & Delivery, Dr Alfred Dixon, in his opening remarks, identified the lack of a formal seed system in most African countries as the reason behind low cassava yield. "While farmers in Asia are getting 20 t/ha, their African counterparts can barely hit 10 t/ha due to poor access to improved varieties", he said.
"As we face this unprecedented challenge of food insecurity, investing in the cassava seed system can help Africa build resilience in the food system", Dr Dixon added.
Lauren Good of the Bill and Melinda Gates Foundation believes that with increasing climate variability,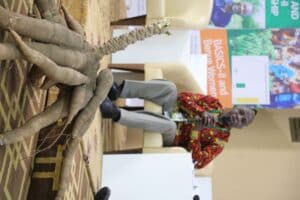 cassava has proven to be among the most resilient crops, lowering the risks for farmers associated with more rain-dependent crops.
According to Mr Good, interventions in the cassava seed sector so far have proven that commercially-oriented farmers will invest in the better seed if it is available and convenient for them to access if it performs better than what they are now growing and if the varieties are appropriate for and desired by their local off-take markets.
"This is, essentially, the business case for farmers or their return on investment," he said. "We are seeing this in Tanzania, where newer varieties with higher virus resistance provide a quick payback for farmers purchasing clean planting stems from the increased usable root harvests. And we see it in Nigeria, where off-take markets — particularly processing plants — value some varieties above others, thus incentivizing the farmers to grow these varieties," he added.
The TAAT Programme Coordinator, Dr Chrys Akem restated the programme's commitment to supporting the cassava seed system in Africa with improved, high-yielding and nutrient-dense varieties, good agricultural technology practices, and ICT for market linkage.
"So far, we have established Rapid Cassava Multiplication centres using the Semi-Autotrophic Hydroponics (SAH) technology in 6 countries, and we are primed to do more in other cassava growing countries," he said.
In a presentation at the breakfast event, Prof. Lateef Sanni, BASICS-II Project Manager, urged countries to adopt the BASICS model to advance the creation of a formal seed system in cassava for wealth and job creation.
In a brief intervention, Dr Paul Demo, the Africa Director for the International Potato Centre (CIP) urged stakeholders in the cassava seed sector to draw lessons from the advanced Sweetpotato seed system built on technology and market-driven approaches for sustainability and wider impact.
Other participants at the event included AGRA Vice President George Bigirwa; CGIAR's Managing Director, Regions and Partnership, Dr Harold Roy-Macauley; Her Royal Majesty, wife of Tortiv, Prof (Mrs) Felicia Ayatse; former Chair of IITA Board of Trustees, Dr Amos Namanga Ngongi; AfDB Director for Agriculture and Agro-industry, Dr Martin Fregene; TAAT Program Coordinator, Dr Chrys Akem, and several other dignitaries.