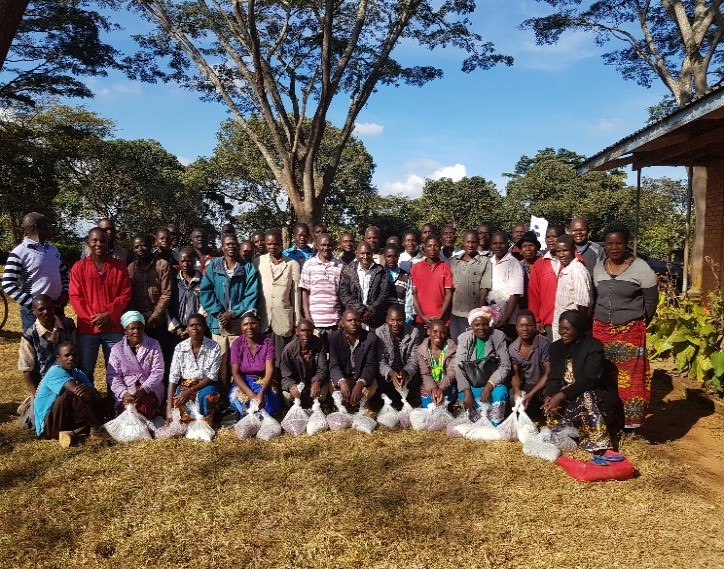 In Malawi, children under five years suffer malnutrition, with the national prevalence of under-five stunting at about 37%.
Additionally, about 34% of women of reproductive age are suffering from anaemia. High iron bean varieties could help address these micronutrient deficiencies.
Several bean varieties have been developed over the years to address low bean productivity in Malawi. These efforts were led by the country's Department of Agricultural Research Services (DARS) in collaboration with Alliance of Bioversity International and CIAT (ABC) through the Pan Africa Bean Research Alliance (PABRA).
Among the varieties released are three high iron bean (HIB) varieties; NUA 45, NUA 59 and NUA 35, which are high yielding, disease tolerant and early maturing.
Since their release, there has been limited availability and access to seed of improved bean varieties because of the limited number of seed growers and seed outlets in the rural areas. Because of this, a higher percentage of smallholder farmers in rural Malawi continue to recycle seed of local bean varieties, hence contributing to the low bean production.
Innovative partnership network
With support from the High Iron Beans Compact of Technologies for African Agricultural Transformation (TAAT), various partnerships have been forged to ensure that smallholder farmers have access to these HIB technologies thus expanding adoption.
Sponsored by the African Development Bank as part of its Feed Africa Initiative, TAAT's main objective is to improve the business of agriculture across Africa by raising agricultural productivity, mitigating risks and promoting diversification and processing in 18 agricultural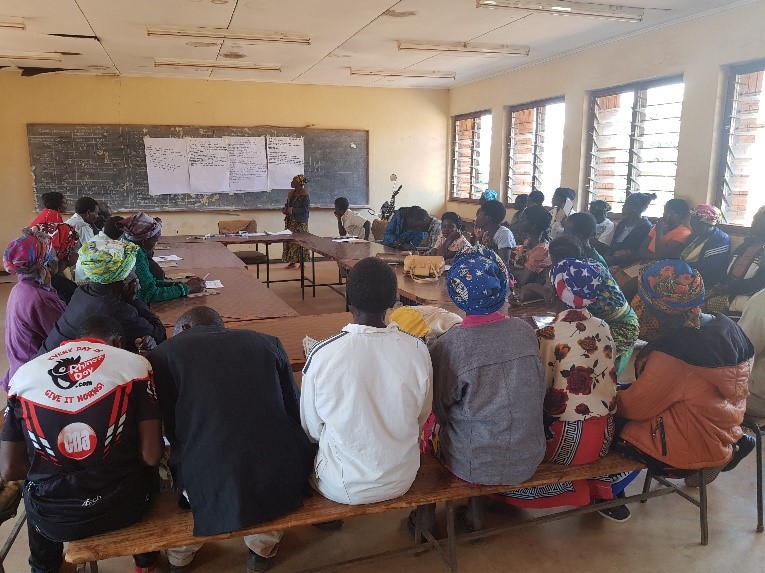 value chains within eight priority intervention areas.
The programme increases agricultural productivity through the deployment of proven and high-performance agricultural technologies at scale along selected nine commodity compacts which include High Iron Bean.
The TAAT High Iron Beans Compact (THC) focused its efforts on scaling GAP technologies, processed high iron bean flour and pre-cooked beans out of these three HIB varieties in Malawi.
This was achieved through an innovative partnership network comprising ABC, the Department of Agricultural Research Services (DARS), farmer organisations  such as National Smallholder Farmers' Association of Malawi (NASFAM) and Women in Agribusiness in Sub Saharan Africa (WASAA).
Other partners include Seed companies like Multi-Seed Company Ltd (MUSECO), Afriseeds, Global Seeds, Mgomera, and Pindulani.
Others are Demeter, Kasungu market Resource Centre, Bheda Farms and Association of Smallholder Seed Multiplication Action Group (ASSMAG), Seed Services Unit, Ministry of Agriculture (Farm Input Subsidy Program), and Ministry of Health, Department of Agricultural Extension Services (DAES)
THC also partnered with development partners such as HarvestPlus, GIZ and Catholic Development Commission in Malawi (CADECOM), Self Help Africa, Catholic Relief Services, CARE Malawi, Concern Worldwide, Land O'Lakes).
Off-takers and processors like AgrocimAgrocomm, Trans Globe, Agricultural Commodity Exchange, and Walusiya Enterprises were not left out of the extensive partnership network.
Increasing seed production
In striving to increase production of HIB in Malawi, THC is also working with farmer groups to increase seed production at all levels from breeder, pre-basic, basic, certified seed, and tracking of biofortified grain production.
Together with the Department of Agricultural Extension Services (DAES), DARS is working to create awareness of the HIB varieties, train farmers on GAPs and establishment of farmer groups for seed and grain production.
More than 1,500 on-farm demonstrations have been carried out since 2018 in partnership with government projects such as the Malawi Seed Industry Development Project (MSIDP).
To successfully achieve a wider adoption of high iron beans; 9 farmer groups comprising 20 members each have been established. These groups received seed from DARS to plant on a on a 0.4ha, to produce basic seed.
The farmer groups have been linked to seed companies who purchase their seed. This is a win for the farmers as they have an established market and are assured of seed availability in the community in the coming seasons.
Seed credit among the farmers is also a boost. The 200 farmers are each given 3kg of HIB at the beginning of the season. With the high yield from the HIB, they are supposed to return 6kg at the end of the season.
This seed is then shared with another group of farmers who are expected to return twice the amount they were given. In a season, about 400 farmers are reached with high iron bean seeds.
To ensure quality seed is produced, the farmer groups comprising 200 farmers as well as individual farmers have been trained on seed production and good agronomic practices to maximise productivity.
Other complementary programmes through the government such as the Fertilizer and Input Subsidy Program (FISP) by the Ministry of Agriculture, Irrigation and Water Development, has distributed HIB seeds reaching about 80,000 smallholder farmers.