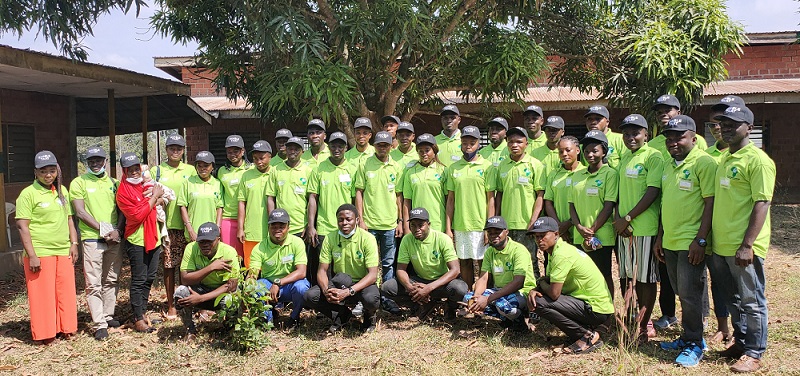 In pursuit of its mandate to stimulate the establishment of youth-led agribusiness enterprise along commodity value chains, the Youth in Agribusiness Compact of Technologies for African Agricultural Transformation (TAAT) has commenced the training of selected youth in Oyo state.
The training which focuses on imparting technical skills on aquaculture and poultry holds at the Oyo state-IITA Youth Agribusiness Incubation Park Center, located at Awe, Afijio local government area of Oyo State.
Sponsored by the African Development Bank as part of its Feed Africa Initiative, TAAT's main objective is to improve the business of agriculture across Africa by raising agricultural productivity, mitigating risks and promoting diversification and processing in 18 agricultural value chains within eight priority intervention areas.
The programme increases agricultural productivity through the deployment of proven and high-performance agricultural technologies at scale along selected nine commodity compacts such as cassava, Orange-fleshed sweet potato, aquaculture, small livestock, high iron beans, maize, rice, sorghum and millet, and wheat.
These work with six enabler compacts addressing transversal issues such as soil fertility management, water management, capacity development, policy support, attracting African youth in agribusiness and fall armyworm response.
Led by the International Institute of Tropical Agriculture (IITA), the compact, also known as ENABLE-TAAT (Empowering Novel Agribusiness-led Employment), provides capacity building and technical assistance for the establishment and expansion of youth-led agribusiness enterprises along TAAT value chains such as high iron beans, cassava, fish, maize, small livestock, rice and orange-fleshed sweet potato.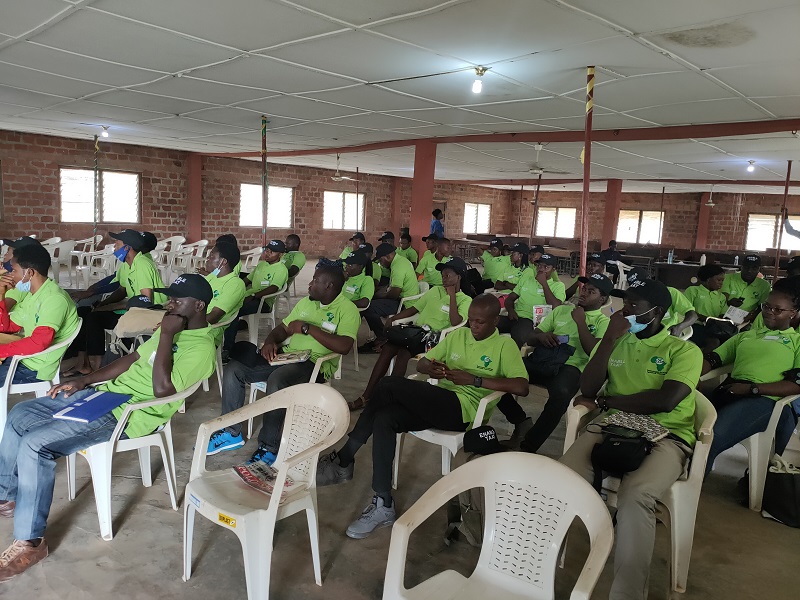 It would be recalled that the Youth in Agribusiness office, the unit in IITA responsible for the implementation of ENABLE-TAAT Compact partnered with Oyo state government in South-West Nigeria to revitalize the Rural Community Development Centre in Awe, now known as Oyo state-IITA Youth Agribusiness Incubation Park Center.
The purpose of the partnership was to transform the centre into a functional agribusiness incubation centre where young people can be trained on the various agricultural value chains, have experiential learning through pilot enterprises established at the centre, and also convert the entre into an agricultural hub in the state.
ENABLE-TAAT is however piloting training activities at the centre with the selection of 45 youth who are being trained for four weeks beginning from 7th of December till 7th of January, 2020. The participants were selected following series of screening exercises conducted by the ENABLE-TAAT team.
They will be trained on the selected commodities and also exposed to soft skills for business management. After the training, the youth are expected to also develop bankable business plans which qualifies them for linkages to credit facilities for their business start-ups either as an individual or in groups.
At the opening ceremony of the training, the member of the state's legislative arm, representing Afijio Local Government, Hon. Seyi Adisa, expressed confidence in ENABLE TAAT's capacity to transfer adequate knowledge of agricultural technologies to the participating youth. Represented by Mr. Olayemi Jimoh, the legislator added that the training complements the ongoing technical and vocational training for youth (TVET) in Afijio constituency.