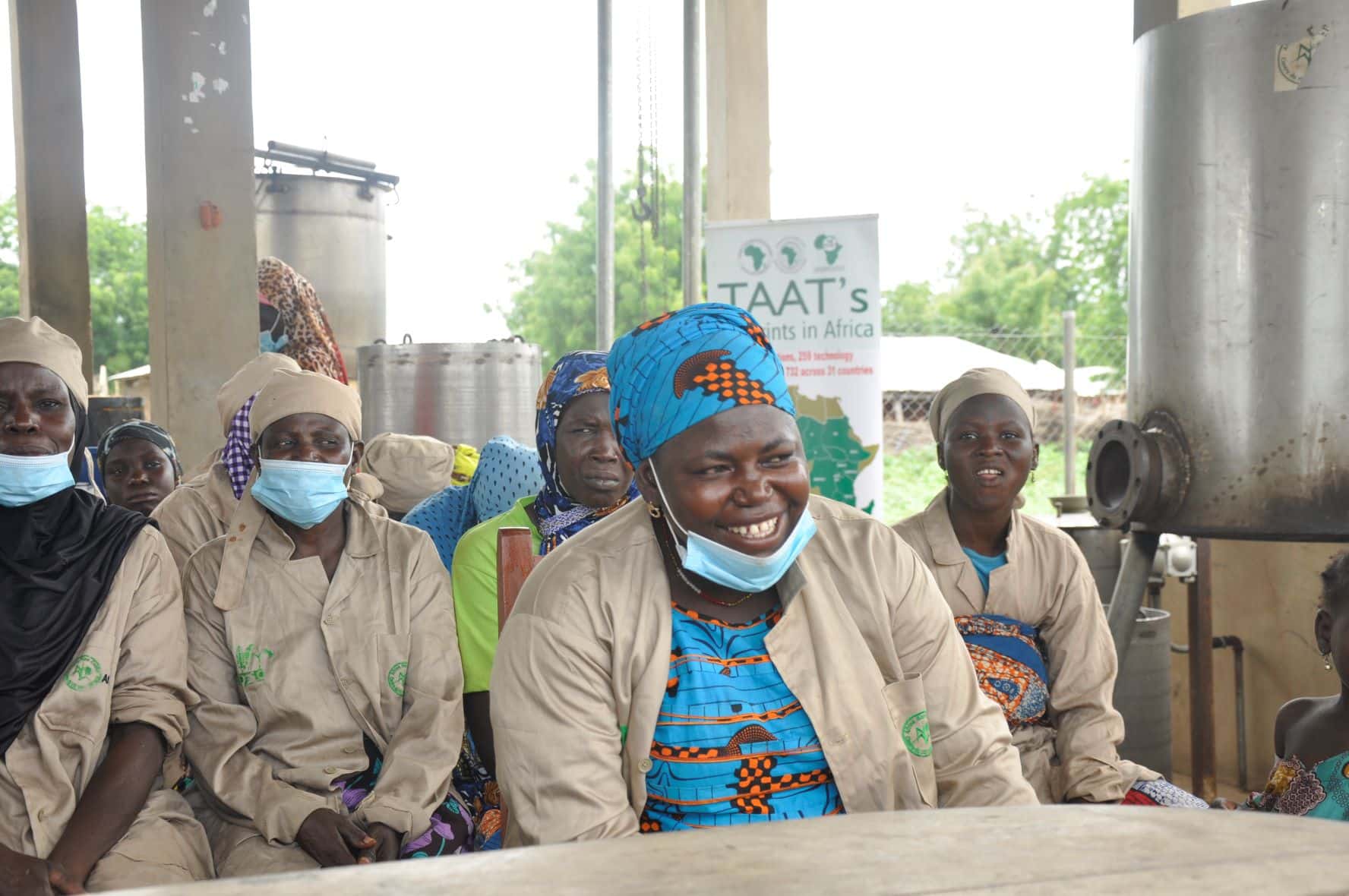 Stakeholders in African agriculture have hailed the string of remarkable achievements recorded by its Feed Africa flagship programme, the Technologies for African Agricultural Transformation (TAAT). This was made known on Friday at the just concluded Project Closing Mission of the programme's first phase.
Launched in 2018, the programme aims to double the productivity of crops, livestock and fisheries by making proven technologies available to more than 40 million agricultural producers by 2025. This will produce an additional 120 million tonnes of food and lift 130 million people out of poverty.
The closing mission for the first phase of the programme comprised representatives of the African Development Bank and those of international agricultural research institutes and technical institutions led by the International Institute of Tropical Agriculture (IITA), the lead executing agency for the programme.
In an address delivered by Innocent Musabyimana of the African Development Bank, TAAT, in its first phase, has achieved its developmental objective by rapidly expanding smallholder farmers' access to high-yielding agricultural technologies that improve their food production, ensure food security and raise rural incomes.
According to Mr Musabyimana, "TAAT has worked across 28 African countries in just three years, deploying 76 proven agricultural technologies across 15 crops, reaching 11 million farmers, and expanding food production by over 12 million metric tons."
"Indeed, TAAT is the game-changer for African agriculture as it has saved countries' food imports worth $814 million," Musabyimana added.
Dr Kenton Dashiell, IITA's Deputy Director General, partnerships for delivery, commended giant strides recorded by TAAT. He added that "successes recorded in the implementation of the TAAT programme prove that increased investments in innovative technologies can help boost agricultural productivity, with significant results for the overall strength of African food systems."
The TAAT Programme Coordinator, Dr Chrys Akem, stated that right from 2018, TAAT and partners have accelerated technology deployment along priority commodity value chains. These efforts, according to him, "have addressed the challenge of low yields by tackling transversal problems that have plagued the agricultural sector for decades."
Reeling out some of the outstanding achievements of the programme in selected value chains and countries, Dr Akem announced that the programme had enabled 12 million farmers across the continent to receive drought-compatible technologies while delivering NERICA rice varieties to 3.2 million households across Africa. "Advanced Rice Varieties for Africa (ARICA), ORYLUX (aromatic) and SAHEL (adapted to the stress conditions of the Sahel ecology) and hybrids have also been delivered on a large scale."
For wheat, Dr Akem revealed that TAAT financed the provision of 65,000 metric tons of heat-tolerant wheat varieties, which Sudanese farmers grew on 317,000 hectares, and in just two years, Sudan reduced its wheat import by 50%.
He added that TAAT further financed the provision of 61,000 metric tons of seeds of heat tolerant wheat varieties to farmers in Ethiopia. "The farmers cultivated 5,000 hectares of these heat tolerant wheat varieties in 2018, expanded to 167,000 hectares two years later, and by this year, they had grown 400,000 hectares.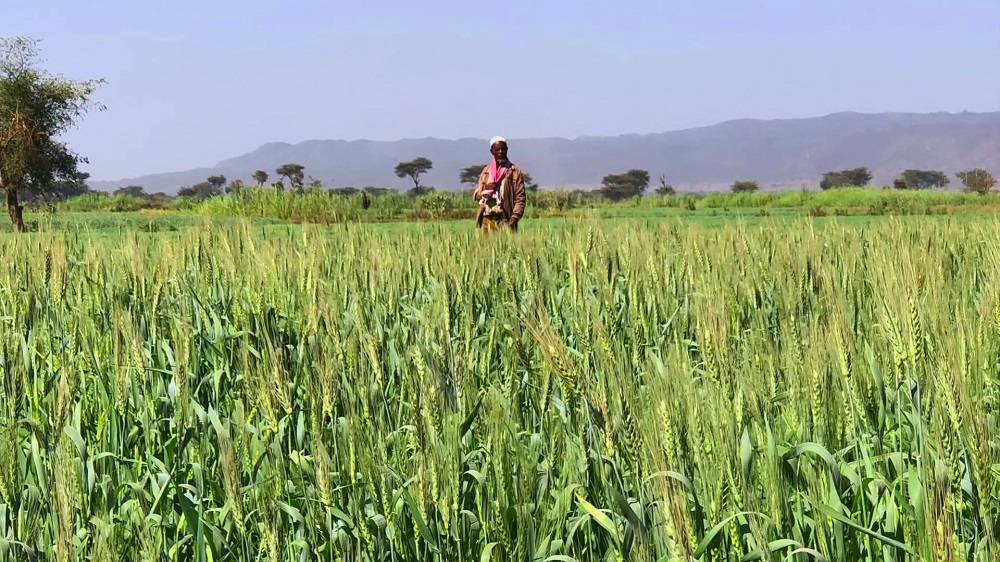 Dr Akem recalled that when drought hit the Eastern and Southern Africa regions, TAAT came to the rescue. "We deployed drought-tolerant maize varieties which were cultivated by 5.6 million households on 841,000 ha, and as a result, farmers survived the drought from Zimbabwe, Malawi and Zambia, allowing maize production to expand by 631,000 metric tons, with a value of $107 million." "we equally led a collaboration with 15 private sector seed companies in deploying 6,000 MT of water-efficient maize varieties treated with specialised dual-purpose pesticides with demonstrated capabilities to control Fall Armyworm.
In other commodities like Cassava, High iron Beans, Orange-fleshed Sweet Potato, Sorghum and Millet, Dr Akem stated that TAAT has deployed several path-breaking, climate-resilient technologies ranging from high-yielding varieties, good agricultural practices, mechanised farming techniques, agro-processing tools to integrated soil fertility inputs.
Through its emphasis on capacity building in Better Management Practices (BMPs) on feed formulation, breeding, improved fish and livestock rearing systems, and value chain development, the programme has contributed to increasing technical know-how, boosting production, and improving food and nutrition security.
Dr Akem revealed that over 23,000 fish farmers across Africa had been trained on cutting-edge technologies, with over 159 million fingerlings of catfish and tilapia of improved brood stock produced and distributed, resulting in productivity gains of over 60,000 MT worth about $188 million.
According to the TAAT Programme Coordinator, these achievements wouldn't have been made possible without the TAAT ecosystem of partners, which comprises development partners such as the BMGF, IFAD and national and international research centres such as the National Agricultural Research Systems (NARES) and the Consultative Group on International Agricultural Research (CGIAR) centres.
As the programme looks forward to its second phase of implementation, stakeholders at the closing mission affirmed their commitment to intensifying efforts in helping countries mobilise resources to build resilience in their food systems, work with governments, research and academic institutions, the private sector and civil society to increase skills and capacity in African agriculture.