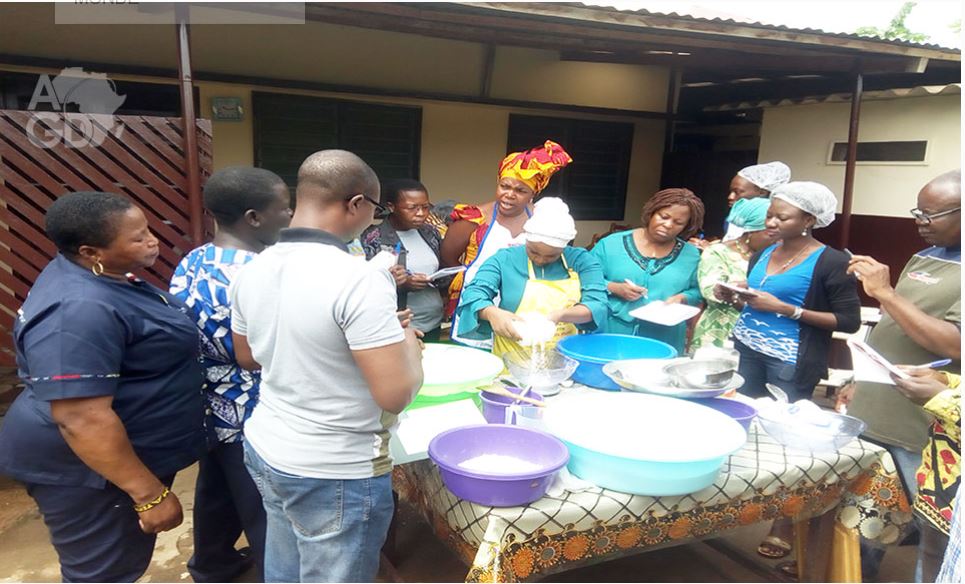 Many African countries depend on imported foods to feed the population.
The government of Togo is determined to reduce such food imports and is working hard to transform its agriculture sector. To be successful, increasing more foods must be accompanied by increased processing capacity and knowledge to use the crop that is locally produced to substitute for imported food items.
The Togolese government, therefore, identified the Technologies for African Agricultural Transformation (TAAT), an African Development Bank funded-programme, as an important partner to achieve its agricultural transformation objective.
Towards this end, Togolese Presidency, the Ministry of Agriculture and the TAAT Cassava Compact are collaborating with other local institutions to deliver innovative cassava production and processing technologies to smallholder farmers, processors, the youth and food manufacturers in the country.
An important technology and knowledge required by bread bakers and pastry chefs in Togo is the production of High Quality Cassava Flour (HQCF) and its use for bread baking and pastry production.
In order to scale out this knowledge, the TAAT Cassava Compact in collaboration with the Togo Presidency and the Ministry of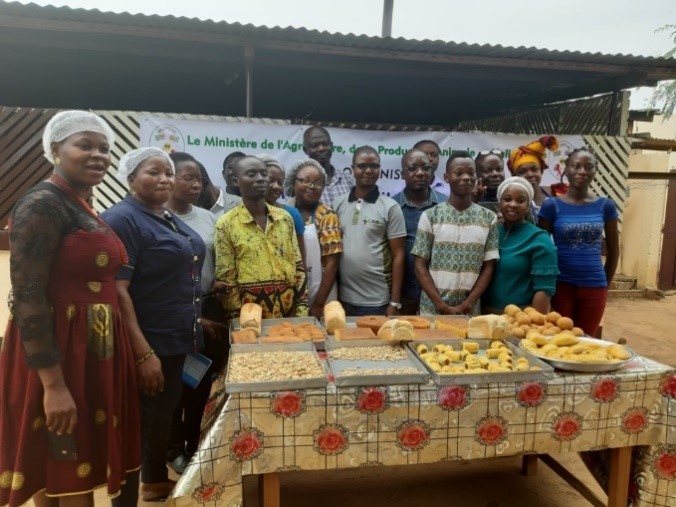 Agriculture conducted the training of trainers on the use of HQCF for bakery confectionery products.
The training took place at Jerusalem Bread Bakery and Valk Vivi Pastry factory in Lome from 21-23 March 2019. The training centred on production of bread with 10% HQCF and 90% wheat flour on the first day.
The team of experts from Nigeria taught the trainees on the theory of HQCF production and some cassava flour recipes.
The production process for making 100% wheat bread and 10% cassava composite bread with wheat was demonstrated by the Cassava Compact experts.
Both batches of bread produced from 10% HQCF inclusion came out nice and was well appreciated by the participant, and was of the same quality as 100% wheat bread in appearance, size, shape and taste.
 ''I have to show these products to my colleagues and friends in Togolese Institute for Agricultural Research (ITRA), thanks to TAAT cassava compact for this initiatives','  Aziato Kokou, ITRA Postharvest unit staff said.
Another participant and entrepreneur, Mrs Agbadji Mama, the CEO of Jeresulem Bakery Lome, was full of thanks to TAAT cassava compact for the knowledge that was impacted. ''I never knew HQCF could be use to bake different products," she added.
''This is really a plus to the cassava value chain in Togo, I am very happy to be part of the training on the use of HQCF for baked products".  Mr Kpadenou Anani, Director at the Togolese Ministry of Agriculture said.
On the second day, the use of HQCF in confectionery products took centre stage.  Cassava products made included 100% cassava chin-chin, cake (pan and cupcake) and biscuits, and meat pie, sausage roll and egg rolls made from 50% high-quality cassava flour mixed with 50% wheat flour.
The products were appreciated in terms of taste and appearance.
On the final day, the participants produced different confectionery products from cassava. The participants observed that substitution of 10% wheat flour with cassava produced extra eight (8) loaves of 550g bread more than 100% wheat flour, which is an additional profit for the bakers when cassava flour is used.
A total of sixteen  persons (including nine women) participated in the training which comprised cassava processors, bread bakers, pastry producers, NGOs, and policymakers.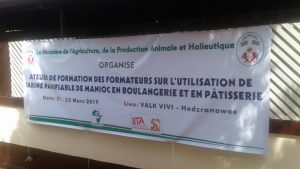 Institutions that participated at the 3-day training included ITRA, Higher School for Biological and Food Technology & Laboratory for Biological and Nutritional Analysis (ESTBA) Organisation for Food and Local Development (OADEL), an NGO involved in food, nutrition and rural development advocacy), Programme for Food Security (ProSECAL), (a food security programme of the GIZ promoting food and nutritional improvements of grassroots communities based on the promotion of local diets), and the Togolese Chamber of Commerce.
The participants appreciated the TAAT Cassava Compact and Togolese Presidency for organizing the training and promised to transfer the knowledge to other bread bakers and pastry chefs across the country.
Led by International Institute of Tropical Agriculture (IITA), the TAAT Cassava Compact seeks to improve cassava yield from 70 to 76
t/ha on nearly 70 million hectares, reduce production costs through mechanization and integrated crop management, and open globally competitive industrial and export opportunities.