In most African countries, women make substantial contributions to the development of African agriculture and rural activities. Recent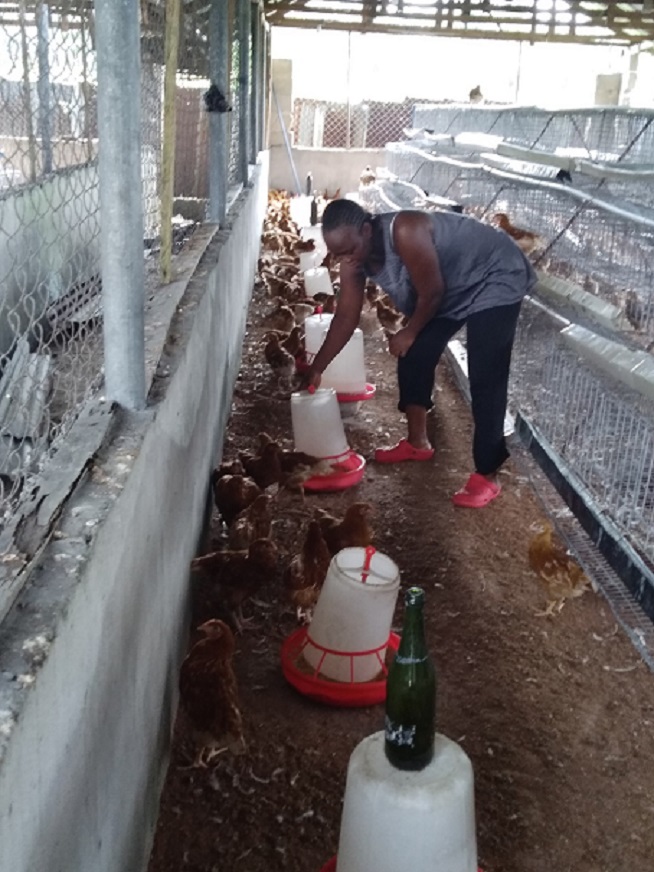 estimates show that the share of economically active women working in African agriculture stands at a striking 62 percent, compared with an average of 43 percent in other developing countries.
Agricultural transformation and subsequent economic growth will be difficult to attain without women's involvement in the process. On the other hand, youth are Africa's greatest assets for its agricultural transformation and growth. Africa's youth population is rapidly growing and expected to double to over 830 million by 2050.
Youth engagement is critical to the transformation of agriculture on the continent as well as efforts to ensure food security. Owing to their relative importance, youth and women represent a driving force for Africa's agriculture.
By leveraging the energy, strength, enthusiasm and dynamism of Africa's youth and channelling these strengths into more profitable, productive, and competitive agribusinesses, African countries can enjoy increased productivity, enhanced food production system, and increased agricultural incomes.
The active engagement of women and youth in agriculture and agribusiness remains central to boosting economic growth and reducing poverty and food insecurity across the continent.
Towards this end, the Youth in Agribusiness Compact of Technologies for African Agricultural Transformation (TAAT) spares no effort in mobilising, educating, and equipping women and youth with the necessary skills and tools for agricultural transformation.
A case in point in this regard is Joy Okonkwo.
Joy is one of the female beneficiaries of the youth compact's poultry training in Onne, Rivers state, South-South Nigeria. With the knowledge she gained through her participation in the training, she established a poultry farm with 1000-bird capacity.
As a mother of two, Joy was determined to help her household financially and provide support for her husband.
Prior to the training, she had no experience in poultry business. She had gained some knowledge by watching relatives and neighbours rear broilers, but she had no knowledge about layer production.
She had studied Business Administration and Management at the Institute of Management and Technology, Enugu, Nigeria. Upon graduation, Joy sought employment to no avail. She later decided to thread the path of agribusiness entrepreneurship and applied for the ENABLE-TAAT poultry production and management training in February 2020.
The training, conducted by the compact which is also known as ENABLE-TAAT (Empowering Novel Agribusiness-led Employment), became a veritable platform for Joy and other trainees to learn innovative agricultural technologies in both broiler and layer production.
By November 2020, Joy had already developed her own layer production enterprise, rearing a thousand birds. Initially, she began her enterprise with personal funds but was later linked up with a loan from the Central Bank of Nigeria to continue to expand her poultry business.
As the CEO of 'Richfarms', a layer production farm at Tai Local Government Area of Rivers state, Joy is happy and fulfilled. "I'm grateful for not missing this opportunity," she said.
She is determined to grow her agribusiness enterprise to a competitive standard and hopes to become one of the largest employers of labour in Rivers state and a major supplier of eggs and chicken in Nigeria very soon.
Sponsored by the African Development Bank as part of its Feed Africa Initiative, TAAT's main objective is to improve the business of agriculture across Africa by raising agricultural productivity, mitigating risks and promoting diversification and processing in 18 agricultural value chains within eight priority intervention areas.
The programme increases agricultural productivity through the deployment of proven and high-performance agricultural technologies at scale along selected nine commodity compacts such as cassava, Orange-fleshed sweet potato, aquaculture, small livestock, high iron beans, maize, rice, sorghum and millet, and wheat.
These work with six enabler compacts addressing transversal issues such as soil fertility management, water management, capacity development, policy support, attracting African youth in agribusiness and fall armyworm response.
Led by the International Institute of Tropical Agriculture (IITA), ENABLE-TAAT provides capacity building and technical assistance for the establishment and expansion of youth-led agribusiness enterprises along TAAT value chains such as high iron beans, cassava, fish, maize, small livestock, rice and orange-fleshed sweet potato.