February 9, 2023
TAAT showcases innovative technologies as Kenya hosts 6th Africa Agri Expo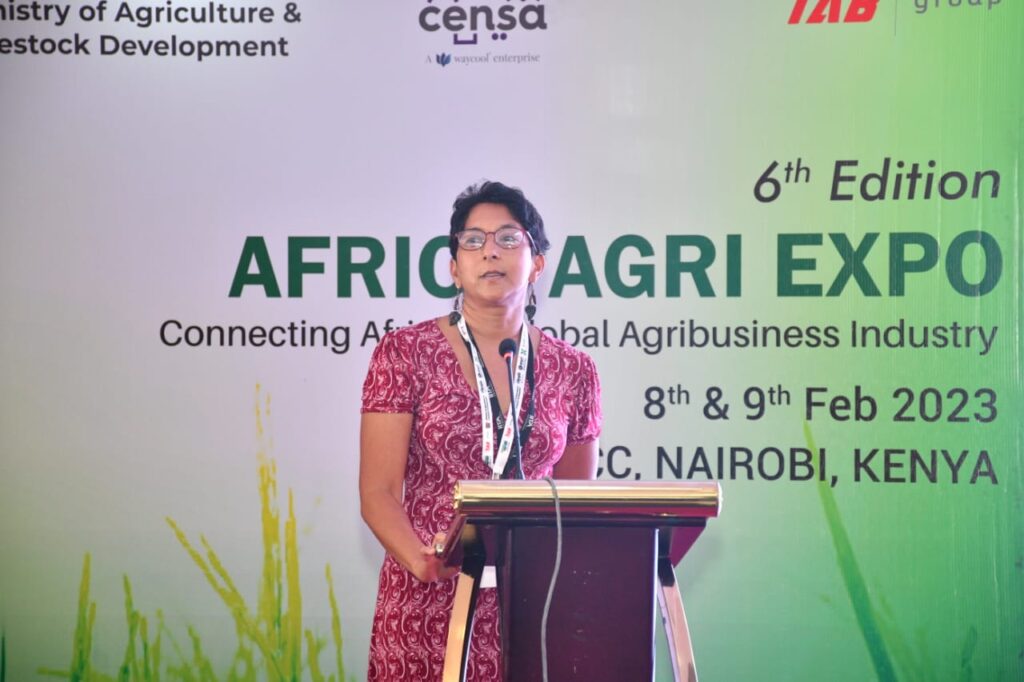 Sequel to the successful #africafoodsummitdakar2, where $30 billion was pledged to drive agricultural transformation in Africa, Technologies for African Agricultural Transformation (TAAT) has reinstated its commitment to rapidly expand farmers' access to high-yielding agricultural technologies that improve their food production, assure food security and raise incomes.
Sabra Lewis, TAAT Programme Administrator made this declaration today at the 6th Africa Agri Expo holding at the Kenyatta International Conference Centre in Nairobi, Kenya.
The Africa Agri Expo (AAE) is an annual event that connects Africa`s rich agriculture sector with firms across the globe with a view to exploring the huge business potential of the continent. The expo provides an excellent networking platform for Agriculture Companies, Machinery & Equipment Companies, Technology Companies, Agro-Chemical companies, Agri-Input companies, Poultry / Livestock companies & other agriculture Solution companies to build valuable connections and explore numerous business opportunities.
Speaking during the plenary, Ms. Lewis opined that "today, technologies exist to feed Africa; we need to get them into the hands of millions of farmers & scale to raise productivity hence TAAT, through its participation in this expo, is primed to deepen its deployment of proven technologies in partnership with governments and the private sector at a scale that catalyses investments and agricultural transformation."
"Our target at TAAT is to reach 40 million farmers by 2025 and add 120 million metric tons of additional foodstuff in the African food basket; that is why we are consciously engaging governments, the private sector and civil society in an innovative, win-win partnership model that delivers technologies across borders," Ms Lewis added.
In addition to the presentation, TAAT established an exhibition booth at the expo which facilitated access to its technology toolkit catalogues, pitches and flyers for all participants.
With a thematic focus on "Connecting Africa to Global Agribusiness," the expo brought together global agri-business and distribution companies, regional dealers, and locally based enterprises involved in producing, distributing and marketing agricultural technologies, equipment and services. It also brought together government and industry officials to share their expertise and promote their brands. Investors from over 35 countries, including the Middle East, Asia, Europe, USA and Africa, participated in the Agri Expo with a commitment to investing in the agricultural sector by introducing modern technologies that will help improve the efficiency and effectiveness of the food supply chain and attract youth.
Organised in partnership with the Kenyan Ministry of Agriculture and Livestock Development, the expo recorded two days of impactful networking, business talks, knowledge gains, and many exciting new agricultural avenues in the thriving Africa's agriculture industry. The Cabinet Secretary at the Ministry of Agriculture and Livestock Development,  Mithika Linturi stated that Kenya is reengineering its approach on how agriculture will be conducted in the Country with an aim of maximising its potential. CS Linturi further noted that the theme for the Agri Expo is aligned to Kenya's Vision 2030 as well as the government's manifesto on agriculture.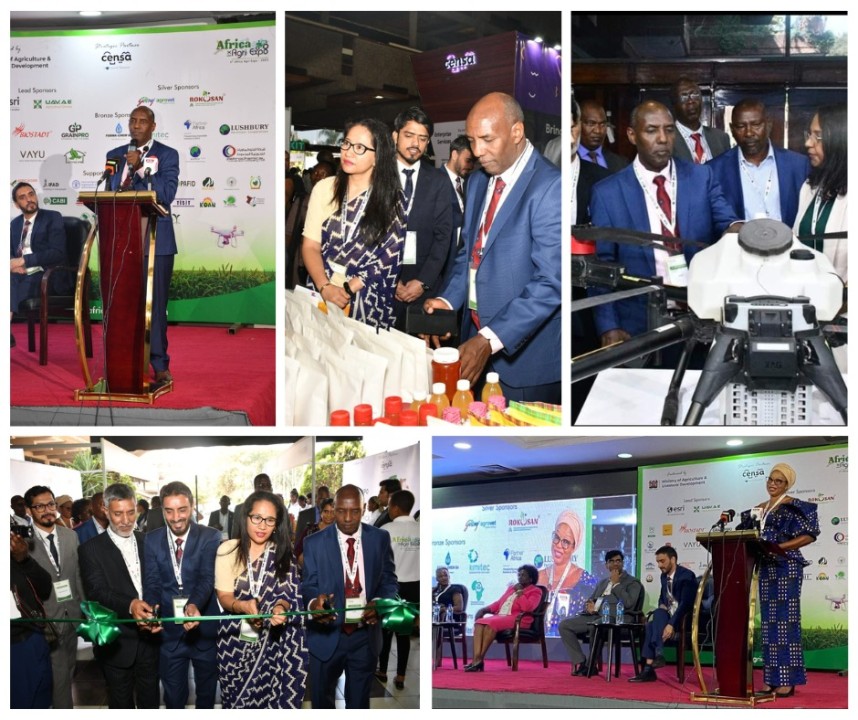 "Our strategic objective as a government is to create an enabling environment that will create favourable opportunities for agricultural growth," Mr Linturi added
Similarly, the event organiser TAB Group Chief Executive Officer Tahir Bari said that over one hundred investors and potential businesses are keen on setting up a base in Kenya. "Interest from investors in the Agricultural Value chains is growing with many seeking opportunities, and others coming to sign deals after successful discussions with Kenyan companies," Bari said.
He added that investors from various parts of the world including the Middle East, Asia, Europe, and USA have come to the Agri Expo with a keen interest in tackling key issues in the supply food chain by introducing modern technologies to help the agricultural sector grow and become more attractive to the young people.
Mariatu Kamara – Country Director, IFAD said "With less than ten years to 2030, many of the sustainable goals will not be achieved unless we take action to make this a reality for all working in agri-food systems and rural economies."
The expo broke all previous records with the ministry keynote speeches, dignitaries touring the exhibition area with global front-runners showcasing cutting-edge agri-technologies and innovative solutions like CENSA from India and more from 35+ countries, and the floor buzzing with one-on-one meetings, great business deals being facilitated all for the purpose of boosting the food security in the region.