November 25, 2018
Training of trainers in 8 countries to amplify local technology adoption through Innovation platforms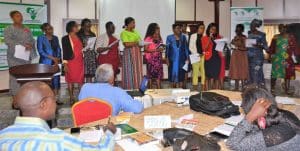 While proven innovative technologies undergo their proof of concept for adoption for scaling in the tier one countries under TAAT, human resource capacity for broad scaling will be essential as soon as additional investment becomes available in the countries.
The Capacity Development and Technology Outreach enabler compact is already preparing local capacity to meet such demands for facilitation of technology adoption. Over 150 Trainers from 8 countries have been trained on management of Innovation platforms in the last quarter of 2018 to enable rapid localisation and scaling of TAAT technologies.
Technology adoption does not happen in isolation at farmer or value chain stakeholder level; instead it is more frequent within organized communities. As mentioned by the National Small Holder Farmers of Malawi (NASFAM) during the opening remarks to the training for the Southen African region, "the future belongs to the organised".
Inovation Platforms have been recognized within the TAAT programme as the preferred mode of introducing and mentoring a community of practice or value chain to adopt proven technologies. Thus, the Forum for Agricultural Research in Africa (FARA) has developed training materials based on its decade-long experience with innovation platforms.
As part of TAAT, FARA has targeted 150 experienced extension specialists as Trainers on how to establish and facilitate innovation platforms. The Trainers, of whom a third are women, cover a range of regions within the 8 countries, have experience in a range of value chains and are well positioned to identify potential facilitators of Innovation Platforms in the local areas where the TAAT Commodity compacts are operating.
These Trainers will also be able to train other trainers in their country as well as local facilitators of innovation platforms. Thus, through this approach, the CDTO enabler compact has produced a core pool of resource persons to help the Commodity compacts in the TAAT target countries.
Combined with the training sessions were half day of interactions with Commodity compacts operating in the host country of the workshop. Thus presentations have been made by seven commodity compacts and two enabler compacts during these training sessions.
Each group of country representatives returned home with a plan on how to engage the commodity compacts already operational in their country and demonstrate the value of the compacts working with them as facilitators of innovation platforms.
Paul Fatch, Focal Point of the Malawi Forum for Agricultural Advisory Services (MaFAAS) proposes that Innovation Platforms will be useful beyond TAAT interventions in Malawi. The CDTO enabler compact has also established a Community of Practice of Innovation Platform facilitators to learn from their experiences.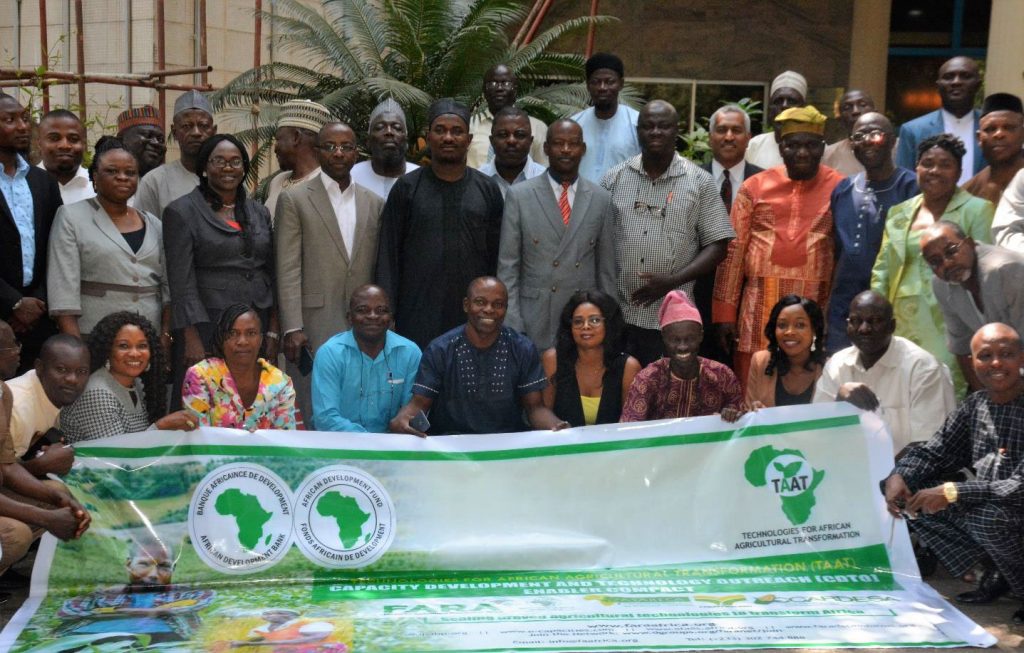 Having trained extensionists involved in the management of Innovation platforms, the compact builds on their experience in facilitation of rural communities of practice and their proximity to the stakeholders involved in the locality. Moreover, they can also assist in packaging and sharing of knowledge about technologies.
While many commodity compacts currently did not often mention the use of extensionists in their implementation approaches, the CDTO enabler compact will engage with them to tap into this already existing pool of resources to advance the TAAT agenda in the countries.
Furthermore, in early 2019, the CDTO will organise the systematic review of packaging of information and knowledge on the proven technologies, for the purpose of outreach. This will facilitate the network of extension and knowledge management specialists to doubly enhance the packaging, outreach and facilitation of adoption of technologies within local communities grouped within innovation platforms.