February 18, 2019
Wheat farmers in Nigeria embrace smart irrigation practices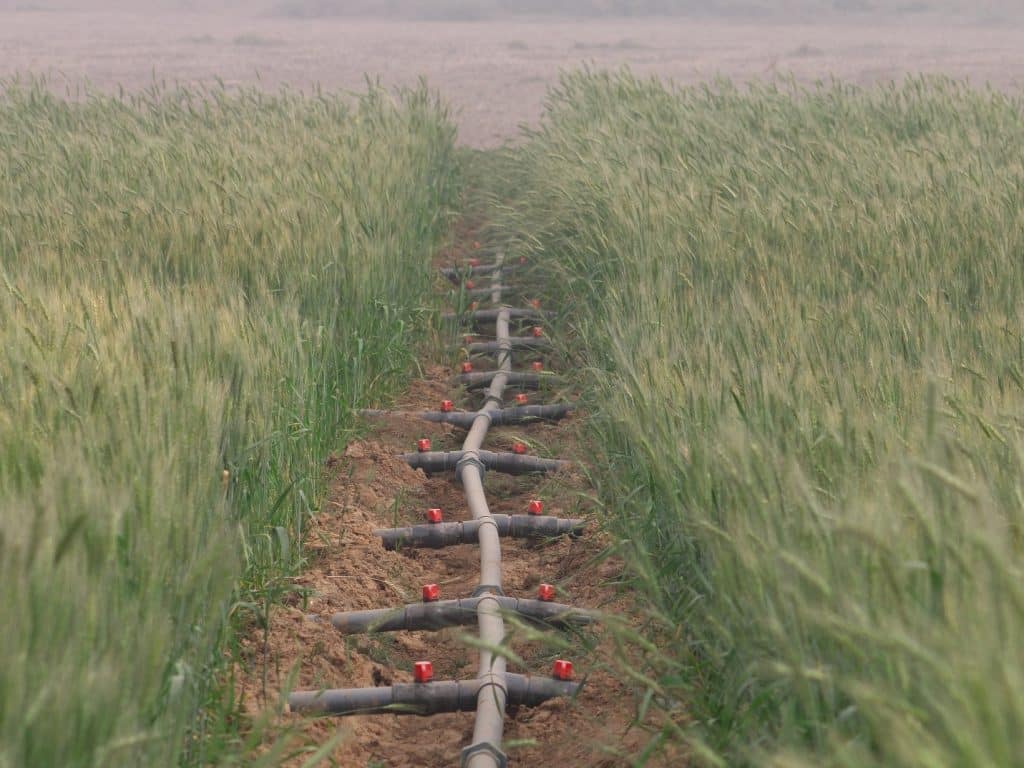 By Matilda Dennis Quaicoe,
Wheat farmers in Kano, Nigeria, can now turn to water-saving irrigation practices for wheat production.
This comes courtesy of modern pressurized water conveyance-distribution system that is introduced in combination with in-field furrow beds, check basins and narrow border strips.
The system saves water that was previously lost while conveying water in natural channels from tube wells to the cultivated fields. Improved in-field water distribution is essential to maximize crop yields.
Farmers in Alkamawah – translated as wheat people in Hausa – are excited about the new technologies from the International Water Management Institute (IWMI) which leads the Water Enabler Compact of Technologies for African Agricultural Transformation (TAAT).
They noticed lower labour requirement, and lower pumping costs due to the reduction in water losses. Moreover, they experienced more uniform distribution of irrigation water in their fields resulting in higher yields.
Farmers expect that their investments will lead to higher profits.
Wheat is a major crop, processed into many food products in Nigeria. This results in high demand that local production is not able to meet.
In 2018-19 for instance, Wheat imports to Nigeria rose by 4% from the previous year to 5.4 million tonnes. This is according to a December 2018 Global Agricultural Information Network report from the U.S. Department of Agriculture (USDA).
In 2016, the African Development Bank (AfDB) launched the Feed Africa Initiative to make Africa self-sufficient in food production. One of the flagship programmes of the initiative is Technologies for African Agricultural Transformation (TAAT).
TAAT aims at productivity and production increase through scaling of proven agricultural technologies. Within this programme, the Water Enabler Compact (WEC) targets widespread adoption of irrigation and water management technologies by small-scale farmers so that their fields will be more water secure and production more profitable.
As part of the effort to improve wheat irrigation in Nigeria, about 4,000 wheat farmers will receive training on three major irrigation technologies namely; pressurized water lifting and conveyance in combination with optimized in-field water distribution at the end of this project.
Through the recent farmer field schools for example, hands on demonstrations on some of the technology were conducted in order to bring these technologies to scale.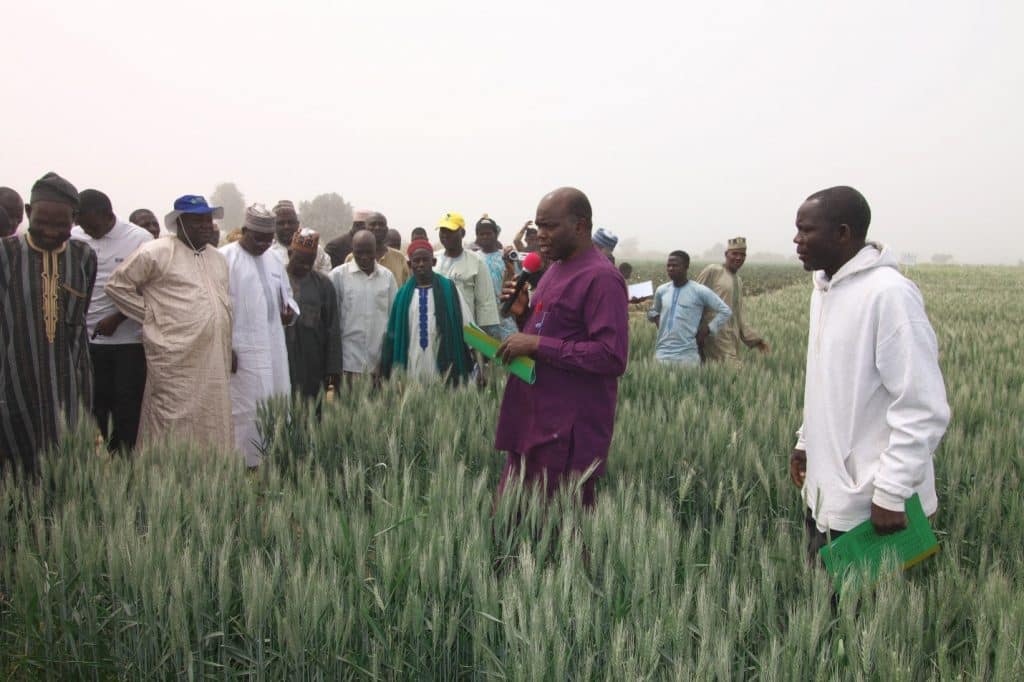 Prof. Henry Igbadun, the national coordinator for TAAT-WEC in Nigeria, describes major benefits: ­­ "This technology enables a farmer to productively use water when he irrigates and at the same time spend less time in the field. The combination of technologies that were introduced will contribute to more vigorous crop development and increased yields, as well as a reduction in the cost of production".
Wheat farmer, Mallam Abdullah, like most of his colleagues, is optimistic about the future. "Modern irrigation technologies are essential to make our farming practices more sustainable, profitable, and attractive for our children. This is a first step and we are looking forward to see more to come in the period ahead".
The TAAT-WEC project is expanding its activities in Nigeria in the coming year, focusing on rice and sorghum production systems.
It is also scaling modern irrigation technologies in Burkina Faso, Ethiopia, Mali, Malawi, Sudan and Tanzania to improve the productivity of wheat, rice, sorghum, orange-fleshed sweet potato and maize value chains.
Matilda Dennis Quaicoe, a Communications Officer at IWMI writes from Ghana