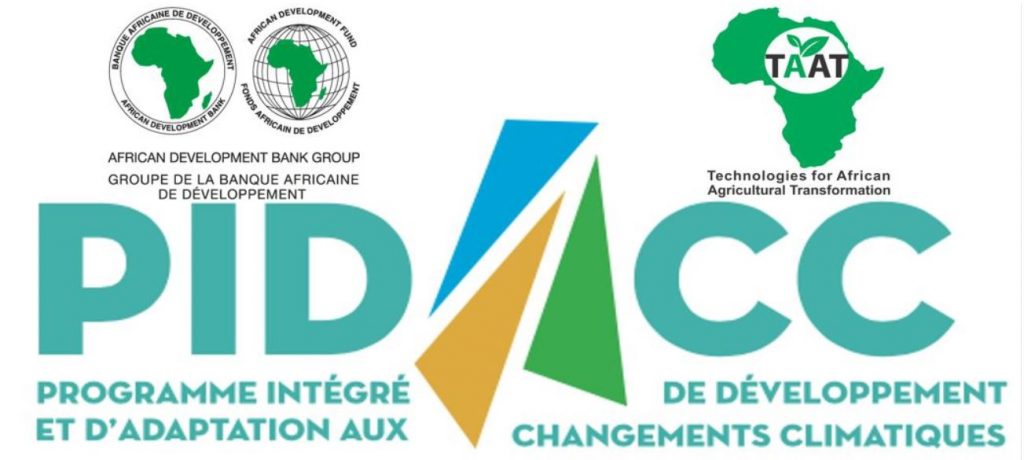 Technologies for African Agricultural Transformation (TAAT) and the Programme for Integrated Development and Adaptation to Climate Change (PIDACC) hosted a virtual workshop from the 16th to 17th of September 2020.
With the theme on "Innovative partnership for technology scale up", the workshop, was co-hosted by TAAT and PIDACC with a view to exploring mutual areas of interest as well as bring together, key stakeholders to drive the scale up of agricultural technologies in the PIDACC countries.
The workshop had in attendance Dr. Martin Fregene, Director, Agriculture and Agro-Industries, African Development Bank (represented by Dr. Andrew Mude), Dr. Ken Dashiell, Deputy Director General (Partnerships for Delivery), IITA, Mr. Abdrahim Bireme Hamid, Executive Secretary Niger Basin Authority (NBA) and Dr. Abdou Guero, NBA's Technical Director. Others include Dr Jonas Chiana, Laouali Garba, Mark Eghan and Rym Ben Zid of the African Development Bank
In attendance also were Dr. Chrys Akem, TAAT Programme Coordinator, Innocent Musabyimana, Head TAAT Clearinghouse and leaders of TAAT compacts for Aquaculture, Sorghum & Millet, Livestock, Cassava, Maize, Water Management, Capacity Development and Technology Outreach (CDTO), Fall Armyworm, Rice, and Soil Fertility Management.
At the end of the two-day workshop, both PIDACC and TAAT teams agreed to establish an innovating partnership framework that will facilitate capacity development and scale up deployment of TAAT technologies in nine Niger Basin countries namely Benin, Burkina Faso, Cameroon, Cote d'Ivoire, Guinea, Mali, Niger, Nigeria and Tchad.
Within the framework of this partnership, TAAT will mobilise its regional technology delivery infrastructure to support PIDACC and harmonise efforts in the provision of technical support in good agronomic practices, climate smart agriculture and value chain development.
About PIDACC
Programme for Integrated Development and Adaptation to Climate Change (PIDACC) is targeted at improving the resilience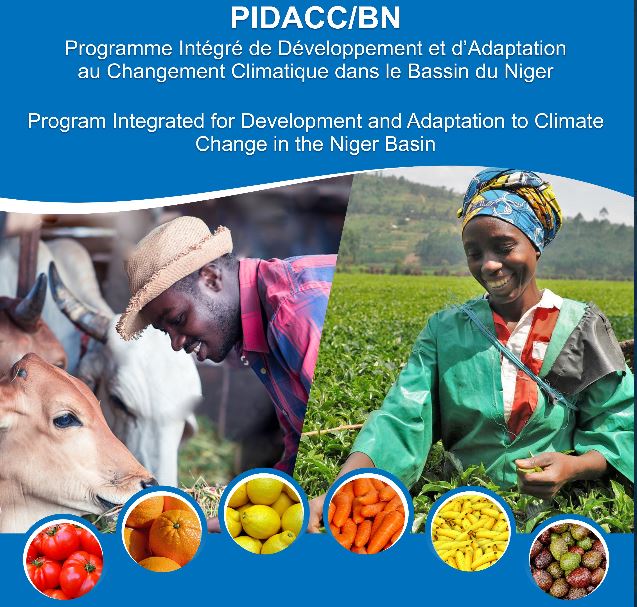 of populations and ecosystems in the Niger Basin by managing natural resources sustainably. The Niger Basin of the Sahel is one of Africa's most vulnerable regions to climate change. Over the past six decades, the total annual rainfall has reduced by 20 to 40 percent.
Recurrent droughts have resulted in the increasing fragility of ecosystems, and reduced social resilience that disproportionately affects women, children and disabled people in the basin.
PIDACC is already addressing these drivers through the implementation of a series of integrated and comprehensive actions that reduce the silting of the Niger River, improve natural resource management and enhance the population's ability to adapt to climate change.
It also includes some mitigation activities, including through forestry and land use.
About TAAT
Technologies for African Agricultural Transformation (TAAT) is a programme sponsored by the African Development Bank as an integral part of its Feed Africa Strategy of 2016–2025.
TAAT's overall objective is to harness high-impact, proven agricultural technologies to raise agricultural productivity in Africa; mitigate risks and promote diversification and processing in 18 agricultural value chains within eight priority intervention areas.
Within two years of implementation, TAAT has recorded successes in deploying proven technologies to African farmers at scale – enabling them to increase yields and improve their livelihoods in a sustainable manner.
The programme has achieved a considerable increase in agricultural productivity across the continent through the deployment of proven and high-performance agricultural technologies along selected commodity value chains: Maize, Rice, Wheat, High Iron Bean, Cassava, Orange-Fleshed Sweet Potato, Sorghum/Millet, Livestock and Aquaculture.