November 20, 2022
TAAT @ COP27 – Key Highlights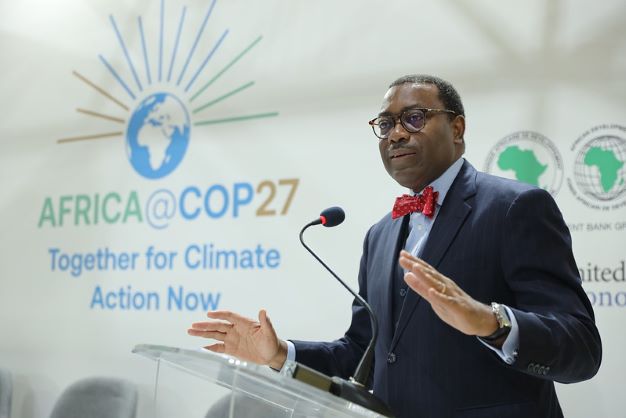 From Sunday, 6 November to Friday, 18 November 2022, the Government of the Arab Republic of Egypt hosted the 27th Conference of the Parties of the UNFCCC (COP 27). The goal was to build on previous successes and pave the way for future ambition to tackle the global challenge of climate change effectively. This year marked 30 years since the UNFCCC was adopted and seven years since the Paris Agreement was agreed upon at COP21.
With the strapline, 'Together for implementation,' COP27 was billed as an 'African COP' in reference to its location and the expectation that African countries' exposure to some of the most severe impacts of climate change will be put on the front burner of the discussions.
Ahead of the COP, it was evident that the world was far off track to limiting climate change to the agreed levels. The world's leading scientific authority on climate change, the Intergovernmental Panel on Climate Change (IPCC), has stated that in all scenarios in line with these goals, global emissions must fall between 2020 and 2025, while in reality, emissions are still rising.
To have a chance of limiting warming to 1.5°C, global emissions must halve by 2030 and reach 'net-zero' by 2050. The IPCC report 'Climate Change 2022: Impacts, Adaptation and Vulnerability' states that around half of the world's population is 'highly vulnerable to the impacts of climate change, with those in highly vulnerable regions already 15 times more likely to die due to floods, droughts, and storms compared to regions with very low vulnerability.
The conference had in attendance more than 100 food system leaders and scientists from across the globe, including the FAO, IFAD, One CGIAR, IITA, CIP, ICARDA and the WorldFishCenter who were engaged in a wide range of events and conversations across COP27. The multilateral development banks led by the African Development Bank, in collaboration with the African Union and the AU-NEPAD established an Africa Pavillion to provide a platform for engagements on African food systems in the face of climate change.
Technologies for African Agricultural Transformation (TAAT) participated actively at the COP with its stand at the Africa pavilion, hosting two side events and participating in key food and agricultural meetings and events.
A Timeline of Events
7th November 2022
Bill & Melinda Gates Foundation announces $1.4 billion to help smallholder farmers build resilience and improve food security.
The Bill & Melinda Gates Foundation echoed African leaders' calls for countries to rapidly scale-up finance for climate adaptation and pledged to invest $1.4 billion to help smallholder farmers address the immediate and long-term impacts of climate change. Gates Foundation CEO Mark Suzman made the announcement at the United Nations Climate Change Conference (COP27).
11th of November 2022
The African Imperatives of Resilient Water-Energy-Food Systems under a Changing Climate
COP 27: TAAT Rallies For Action On Resilient Water-Energy-Food Systems For Africa
In line with efforts at aligning ambitious climate targets with the realities of food-insecure and fragile states in Africa, Technologies for African Agricultural Transformation (TAAT) held a side event which brought together a host of Food Systems groups…
12th of November 2022
MOBILIZING INNOVATIVE FINANCING FOR BUILDING RESILIENT AND SUSTAINABLE FOOD SYSTEMS ON THE AFRICAN CONTINENTHIGH-LEVEL EVENT ON ADAPTATION AND AGRICULTURE AT COP27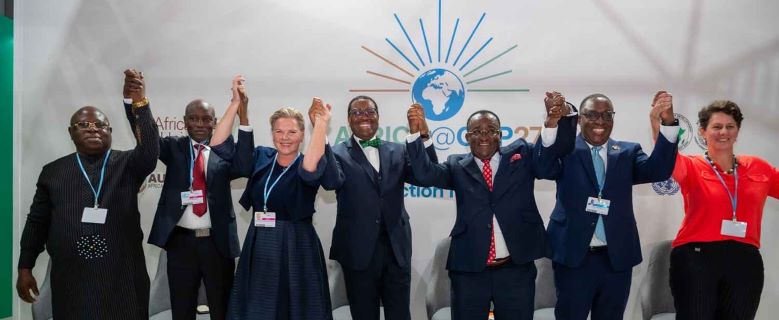 11- 17th of November 2022
TAAT Stand at the Africa Pavillion